Indeed: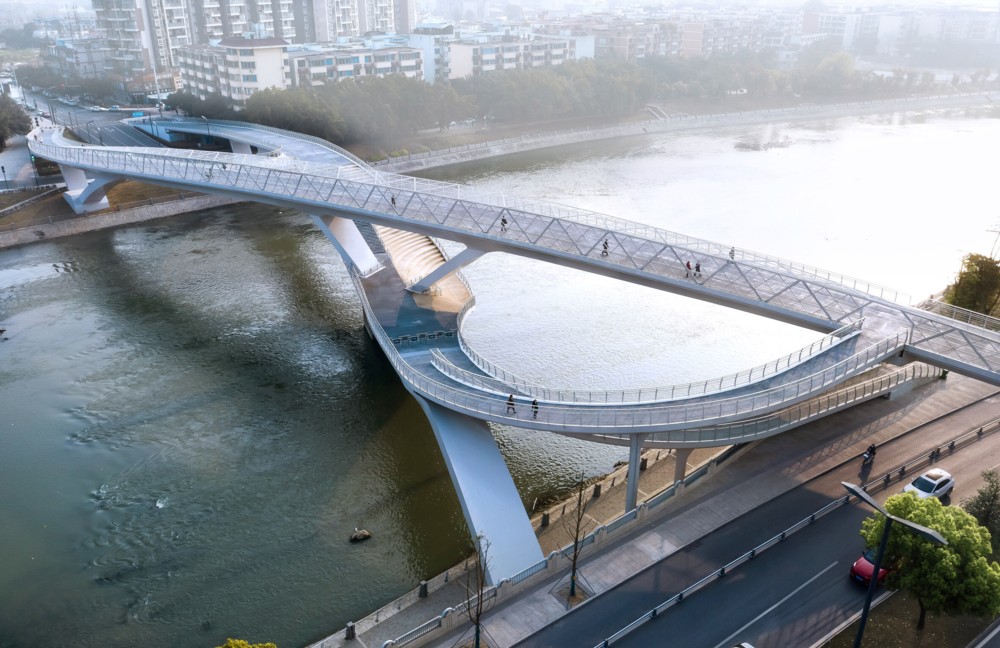 This is the Wuchazi Bridge, and very fine I think it looks. No wonder dezeen cannot resist showing lots of photos of it, of which the above photo is one and the below photo is another.
Says dezeen:
The design team created a continual walkable path within the Wuchazi Bridge as part of its aim to make the structure a recreational destination rather than a purely functional piece of engineering.
The sort of place, in other words, where those visiting it would behave like this: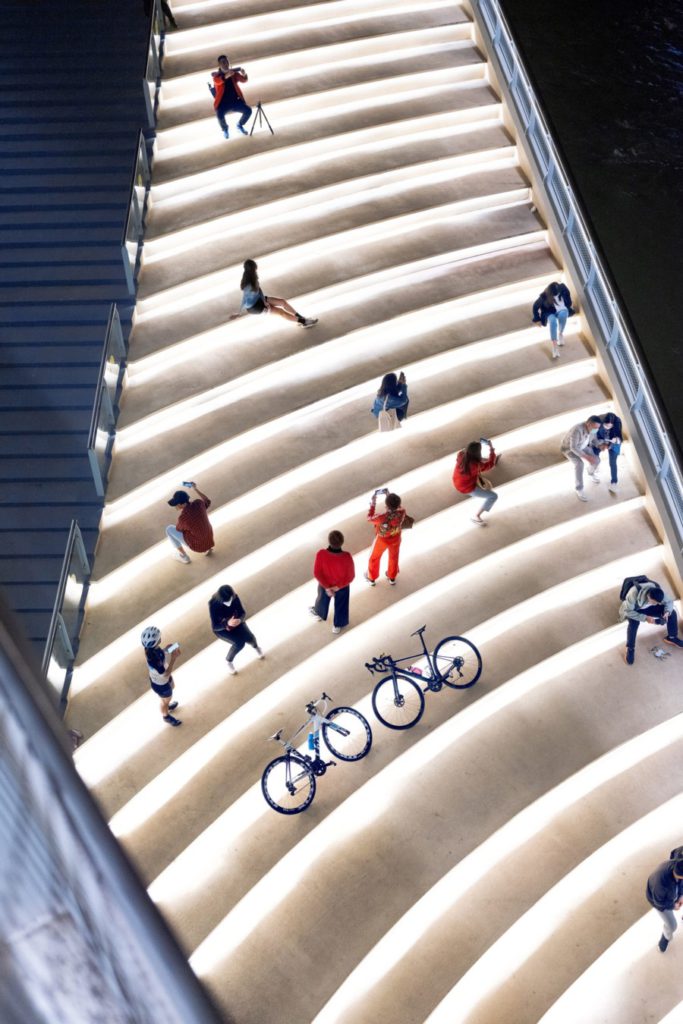 I especially like those two bikes.
I'd be taking a lot of photos like that if I ever visited this place.
Which I surely now will never do, no matter how my circumstances change. Wuchazi is in China and politically, China is now an abomination. The world played nice with the ChiComs for forty years and now they're shitting on us all. The idea that individual bits of shitting, like on Hong Kong, or like the Plague they unleashed while forgetting to tell us in time, can now be individually cleaned up is delusional. The HongKongers, the Uyghur Muslims, the anti-Plaguers and all others who don't like how China is now governed need all to get together and try to change how China, all of it, is now governed. We may not succeed if we do this, but we will have fun trying and the government of China will really really not like this. On the other hand, if we do not unite against our common enemy (the ChiComs (not China itself)), we will definitely fail. So, we are now uniting. I know this, because this is the only thing now worth doing. Ergo, it is happening. Just wanted to include a bit of that stuff.
Meanwhile, on a kind of Nazi-uniforms-are-cool basis, I can still admire this bridge. Here's hoping it outlives the ChiComs and becomes a treasured part of the truly civilised China of the future that most of us would now like to see.