This, believe it or not, was a cake: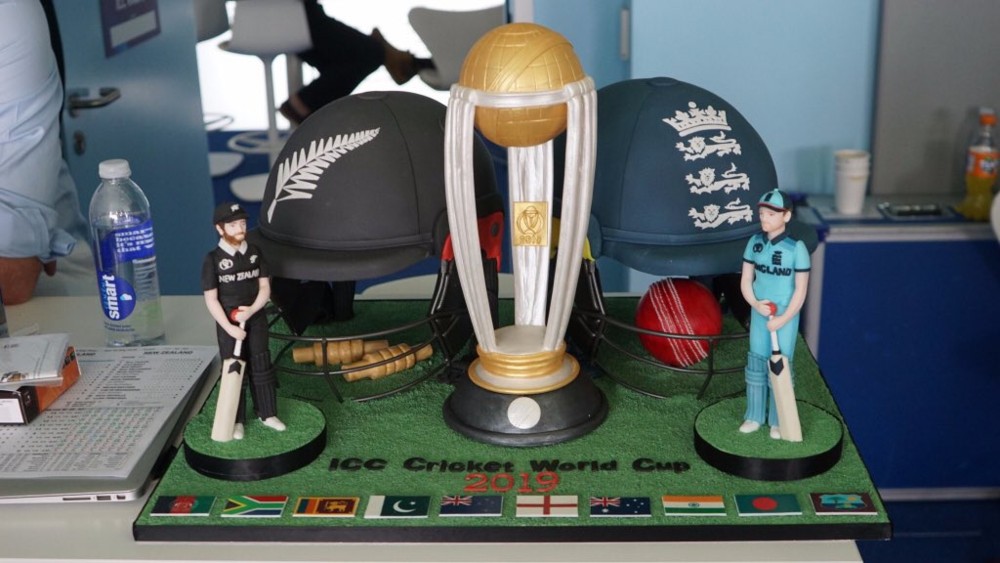 A year ago today, England beat New Zealand in the Cricket World Cup Final at Lord's, by absolutely no runs whatsoever.
I gave this event my full attention at the time, but I only heard about this cake today, because I had this anniversary cricket commentary going while I was in the bath, and they talked about it at half time. Apparently Mrs Prince Charles 2, Camilla Duchess of Wherever, told someone called Julie Brownlee to make it, and she did.