Tomorrow, assuming I have it right, a test match begins between England and the West Indies, in Southampton. There'll be no spectators, but they've all played either English county cricket or whatever is the equivalent in the West Indies, so the players will know how to handle that, no worries.
My favourite moment in an England West Indies test match happened in July 2004 at Lord's, when Ashley Giles, England's skilled but nevertheless rather journeyman-type spin bowler, bowled Brian Lara, the West Indian batting superstar.
I photoed it. Well, I did a photo about a quarter of a minute after it had happened: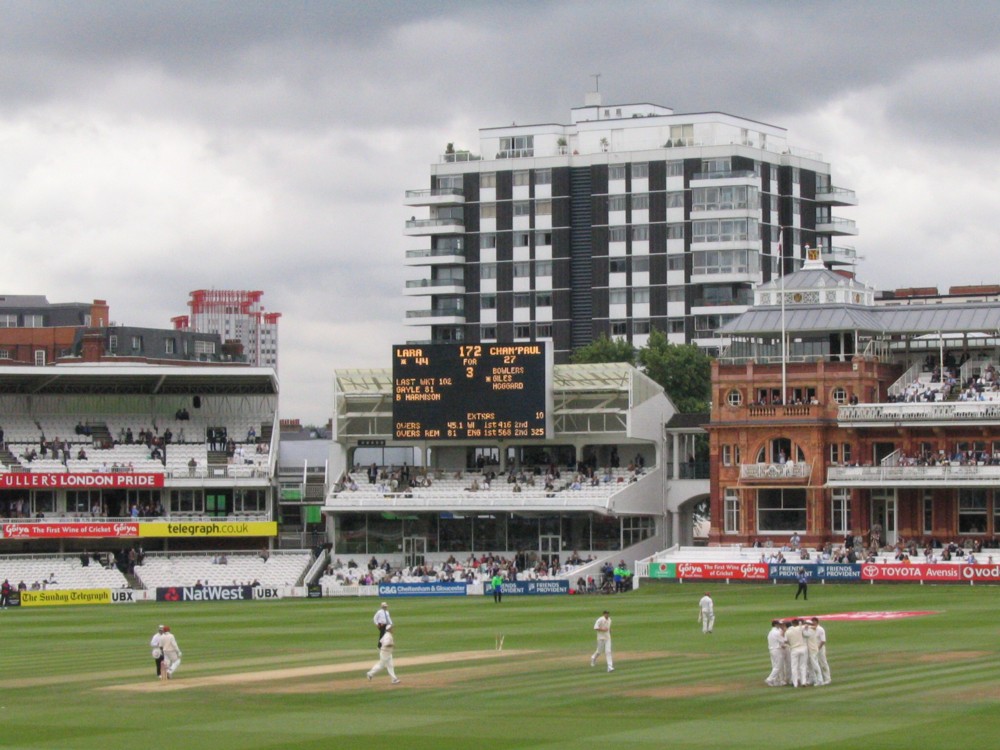 There you can just about make out Lara, trudging off into the distance, while Giles is mobbed by his team-mates.
Giles knocked back Lara's middle stump. How do I know that? Because it's in my photo, which I only just realised, because only just now did I examined it properly: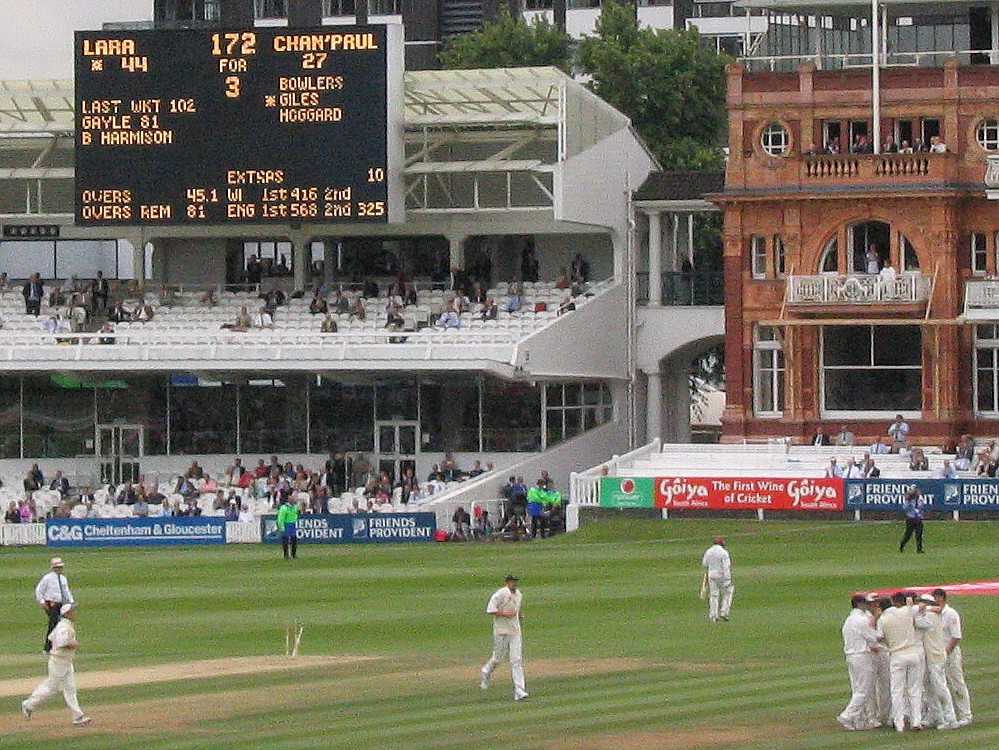 Crop, sharpen, and there it is. My Canon A70 was pretty terrible by today's standards, but it was good enough to show that. YouTube confirms it (never seen that before). Giles's hundredth wicket in test cricket, apparently. Blog and learn.
England bowled the West Indies out that day and won the match. Scorecard here.
Afterwards I watched the highlights on telly. I remember thinking how much more informative these were than actually being there. But despite that, less entertaining.