Last night I did a posting of crowd scenes, all photoed on June 30th 2019.
While gathering those photos together, I also came across this one, photoed by me during that same walkabout, one year and one day ago. It's quite a contrast, I think you will agree: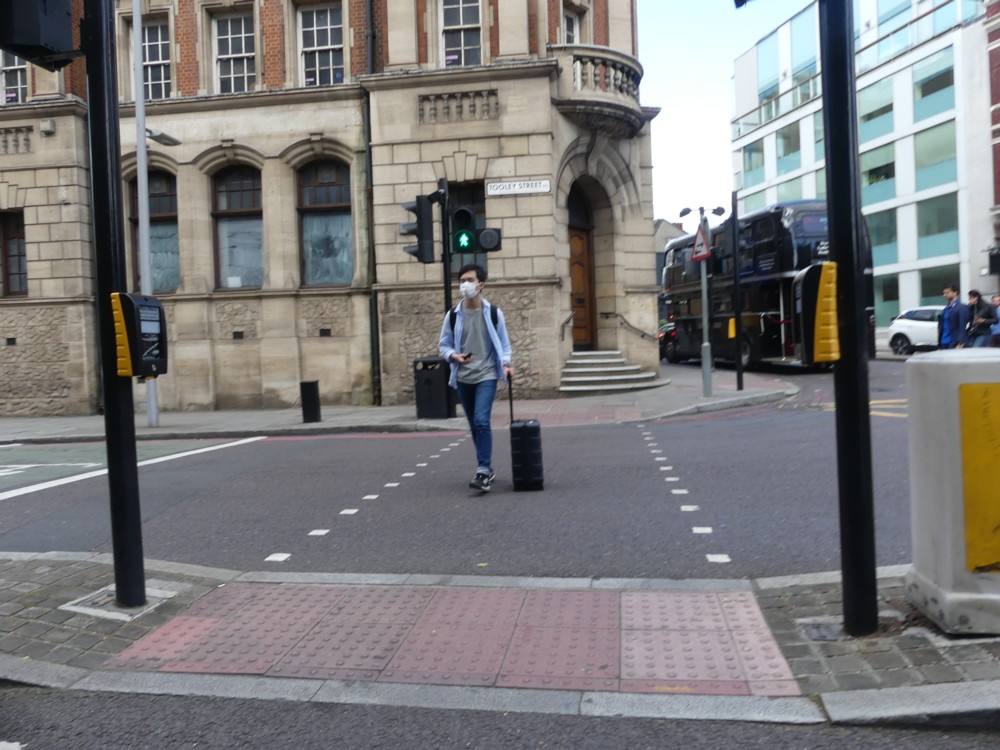 He looks like he might have been a very recent arrival, from somewhere rather nearer to Wuhan than London is. At the time, I photoed him simply because here was a human whose face was covered and therefore fair game for blogging.
Did he already know something that we, then, didn't know?