Regulars here will know that I love to photo signs and notices. So evocative. So precise for defining a time, a place, a mood, or an official attitude. And never more so than right now:
Those are some signs I photoed yesterday, inside the entrance to Oval tube, and on the side of a bus. Right now, such verbals are commonplace. Soon, we must all hope, they'll become an impossibly weird reminder of an impossibly weird time.
Here are three more that I photoed in April, of signs in shops windows:
On the left, the bog standard sign that happened in nearly every shop. We're shut for the duration. Sorry. In the middle, the regular signage at the front of my local chemist, and on the door, a scrimmage of irregular signage, concerning this and that. And on the right, one of the signs saying: We're still open. Come in. Buy stuff.
Finally, one of my favourites, from way back in March at the Wigmore Hall, at one of the last public events I attended, a performance of all the Beethoven String Trios, as I recall. Superb. We were up in the socially distanced seats at the top and back of the hall. Normally the Wigmore would have been packed out for a show like this, but this time, there were empty seats. If we'd known then blah blah, we'd surely not have gone.
They don't allow photoing of performances, but at the beginning and at the end, you can photo away, so I photoed this, at the beginning: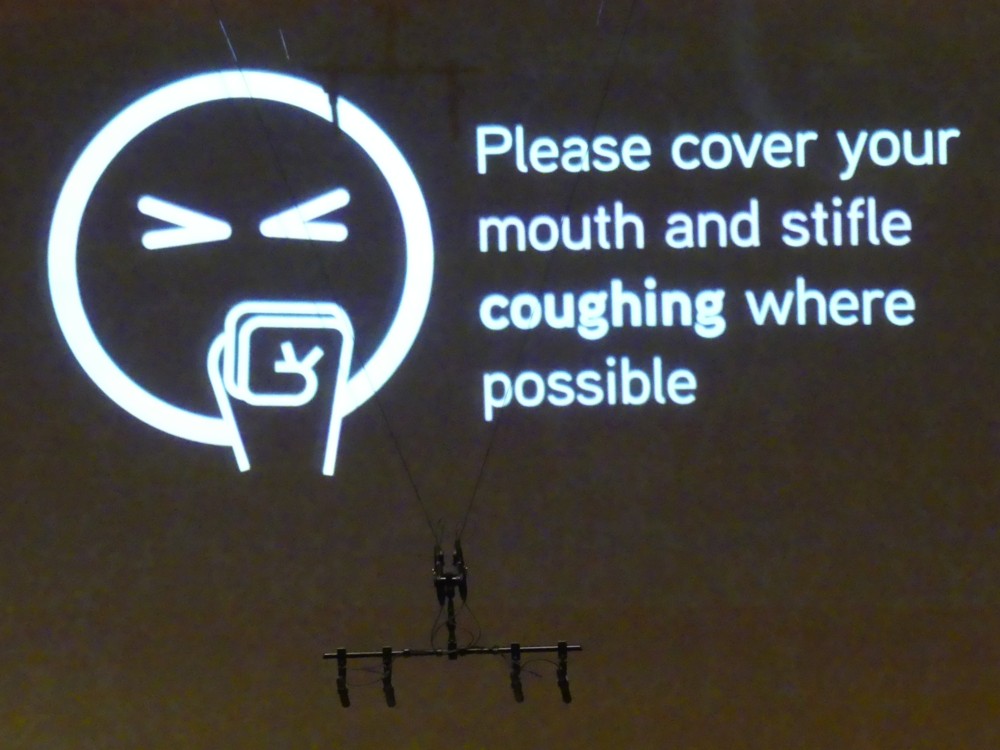 And we obeyed. My impression, as I recall it, was that there was actually less coughing than usual.
A great souvenir sign, from pretty much the exact moment when it all suddenly kicked off and got serious.