Via Ben Southwood: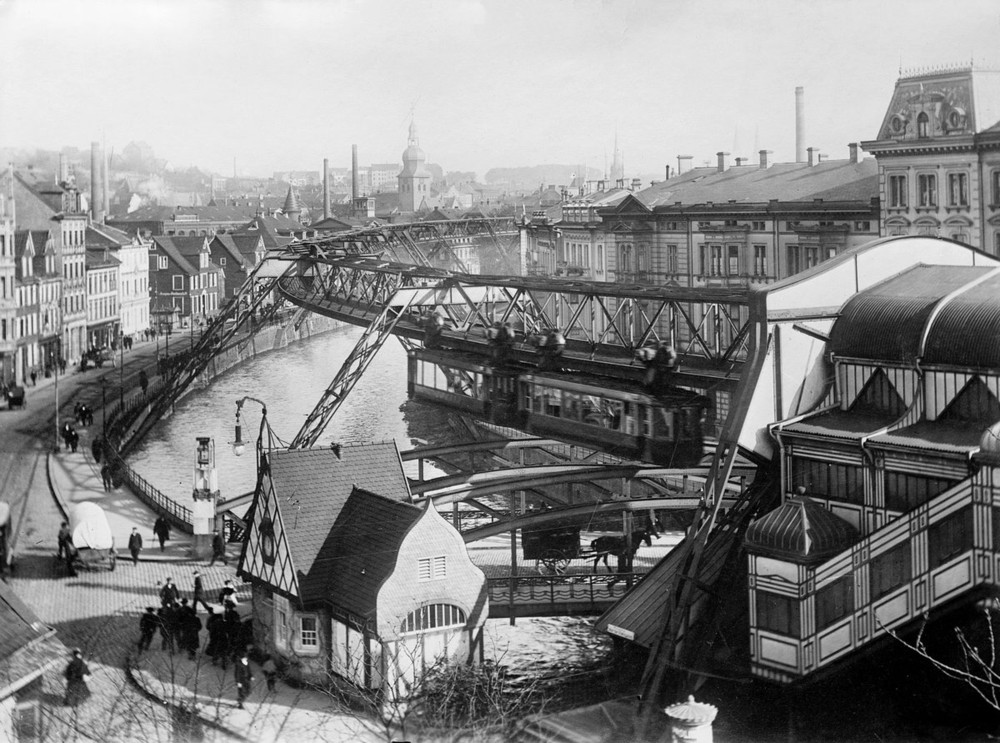 There is an actual bridge in among there, so no worries putting Bridges in the category list. But is the Thing itself a bridge?
Its full name is Anlage einer elektrischen Hochbahn (Schwebebahn), System Eugen Langen. ("Electric Elevated Railway (Suspension Railway) Installation, Eugen Langen System") It is the oldest electric elevated railway with hanging cars in the world and is a unique system.
In other words, nobody copied it because they thought it was crazy.
The above photo is from that Wikipedia entry. It dates from 1913.