I am a terrible hoarder. I often find chucking useless stuff out damn near impossible. Especially if, as with the collapsed sandals pictured below, they have given me a decade and more of faithful service: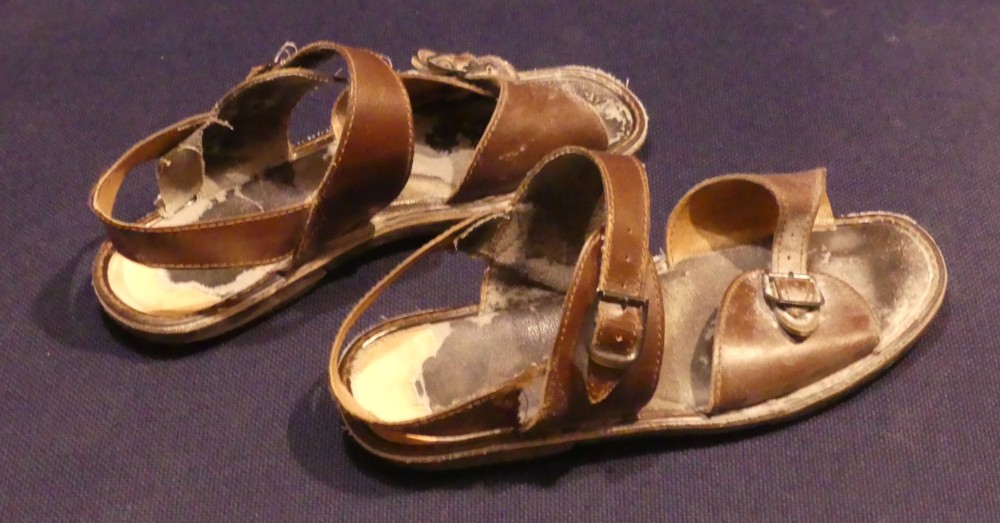 I find that the combination of photoing and blogging can take much of the sting out of such partings. These sandals don't deserve to to be dead and buried, but dead and buried is what they must now be.
I did not do this posting for you. I did it for me. And for my departing sandals.