Life in London and places like it is, just now, strange. It is not now like this: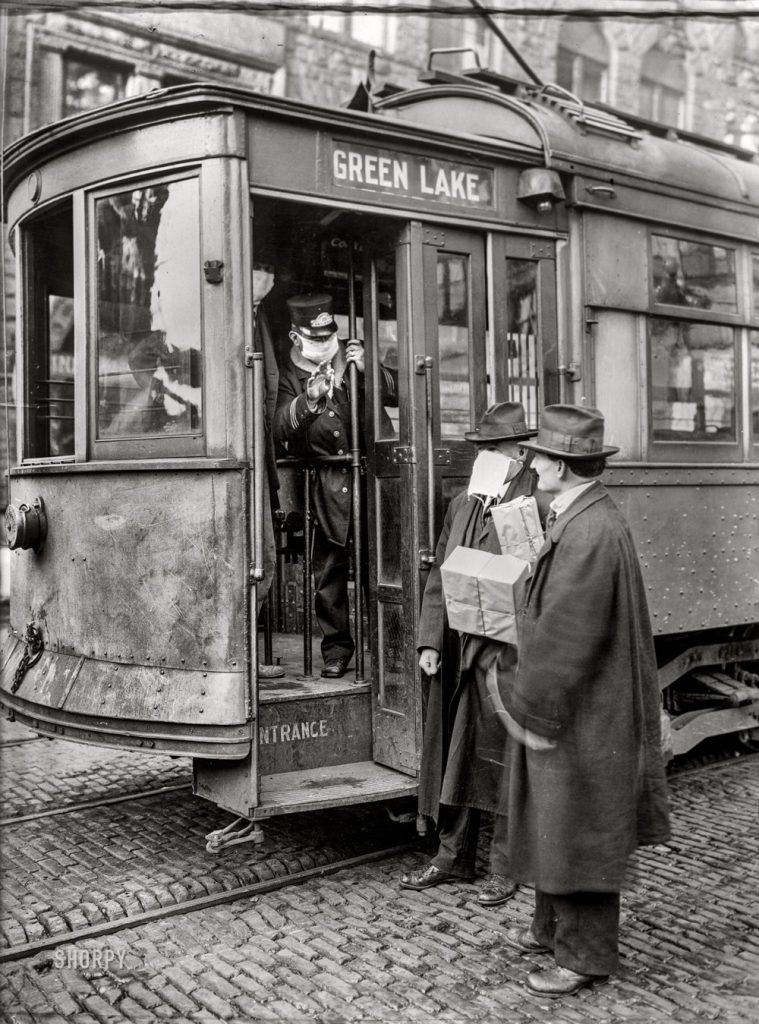 But will it soon become like this?
That's a photo taken just over a century ago in Seattle. The Shorpy caption reads:
Ca. 1918-1919. "Precautions taken in Seattle, Wash., during the Spanish Influenza Epidemic would not permit anyone to ride on the street cars without wearing a mask. 260,000 of these were made by the Seattle Chapter of the Red Cross which consisted of 120 workers, in three days."
Coincidence that they just happened to be posting that, earlier this month? Presumably: not. (Here is a clutch of recent Coronoavirus links.)
Shorpy, one of the many things photographic that I have learned about from Mick Hartley, is now a regular www destination of mine.