Churchy just tweeted this: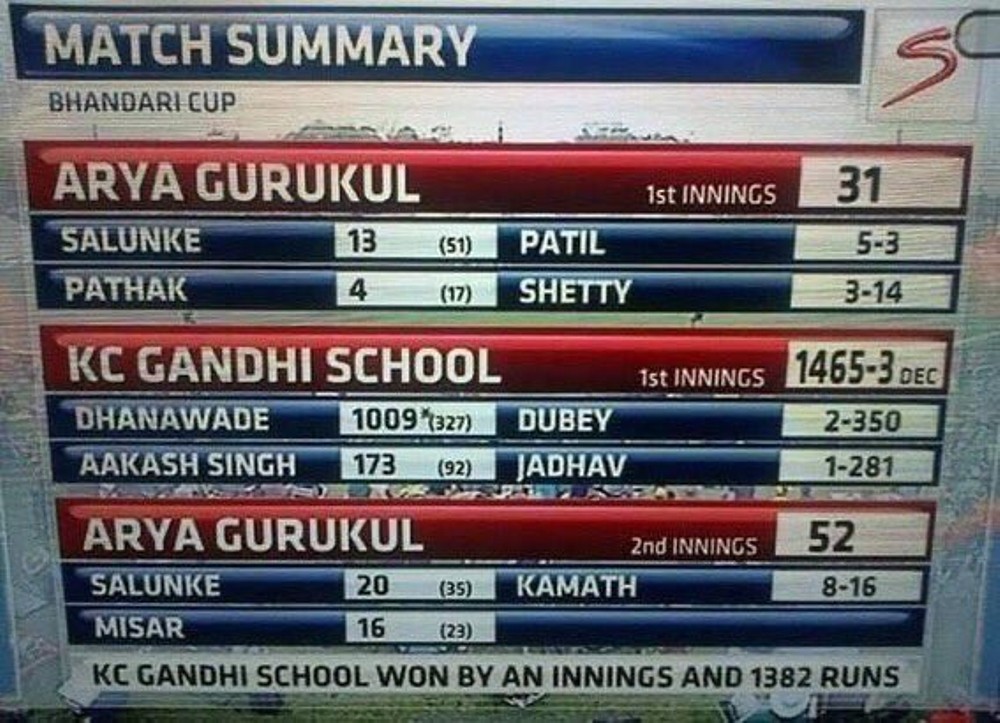 He doesn't say where he found it.
Having got to a thousand, Dhanawade then wanted to dig in and make it a big thousand. But he was cruelly cut short, just as he was getting into his stride.
Well, no. Proper report here. Happened way back in January 2016. I vaguely heard about this, or read about it and forgot, or something. Nice to nail it down.