Whatever the date when you're reading this, Happy Christmas. Hope you're having one. Hope you had one. Whichever applies.
Today (as I blog) I did what I have often done on Christmas Days past. I went for a photo-walk. It will probably delay the moment when I stop wanting to cough, but it was good.
I went down Victoria Street to Parliament Square, and then along the Embankment, the plan being to take the tube back from Embankment to St James's Park. Trouble was, I had forgotten about the tube being shut, so I had to walk back, and by the time I got home I was exhausted. So, just the one photo, for now.
The one I have picked wasn't the best photo I photoed, but it was one of the most Christmassy (sp?) photos I photoed: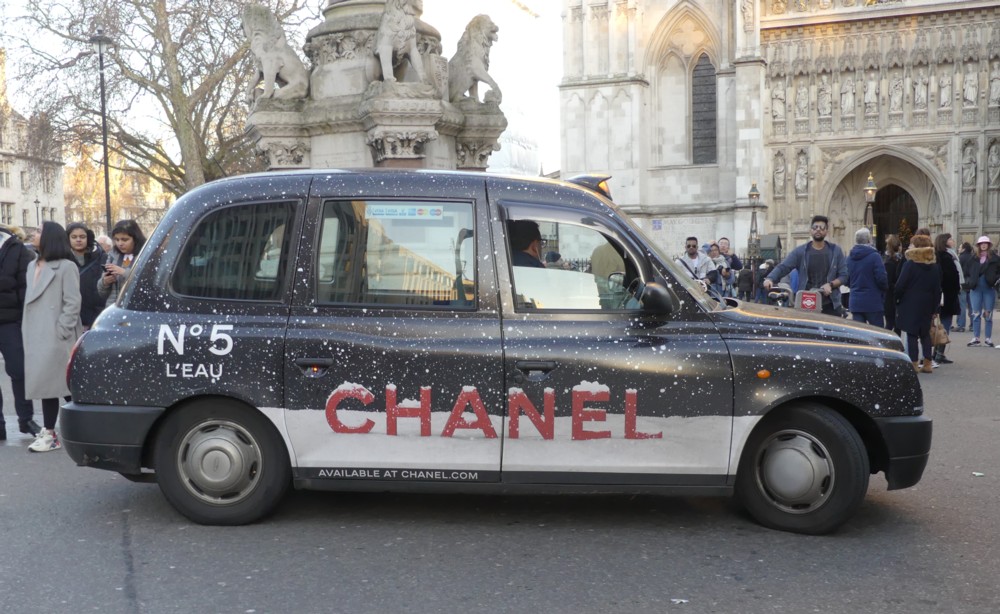 That this was one of the most Christmassy (sp?) things I saw was because this part of London, unlike the West End, doesn't seem to go in for ostentatious Christmassy (sp?) lighting effects.
That taxi is about the nearest London is going to get this year to a White Christmas.
There were lots of tourists wandering about doing what I was doing, taking photos, mostly with their mobile phones. But I felt like I was the only local, and that's a big reason why I like going out photoing on Christmas Day.