Today, to mark Remembrance Sunday, I photoed poppies outside Westminster Abbey, and got the sort of photos I usually do get at this particular time of year:
But then, I made my way along Whitehall, where wreaths had earlier been laid at the Cenotaph, and then turned right towards Embankment tube. Thus it was that I walked past the Royal Tank Regiment Memorial …: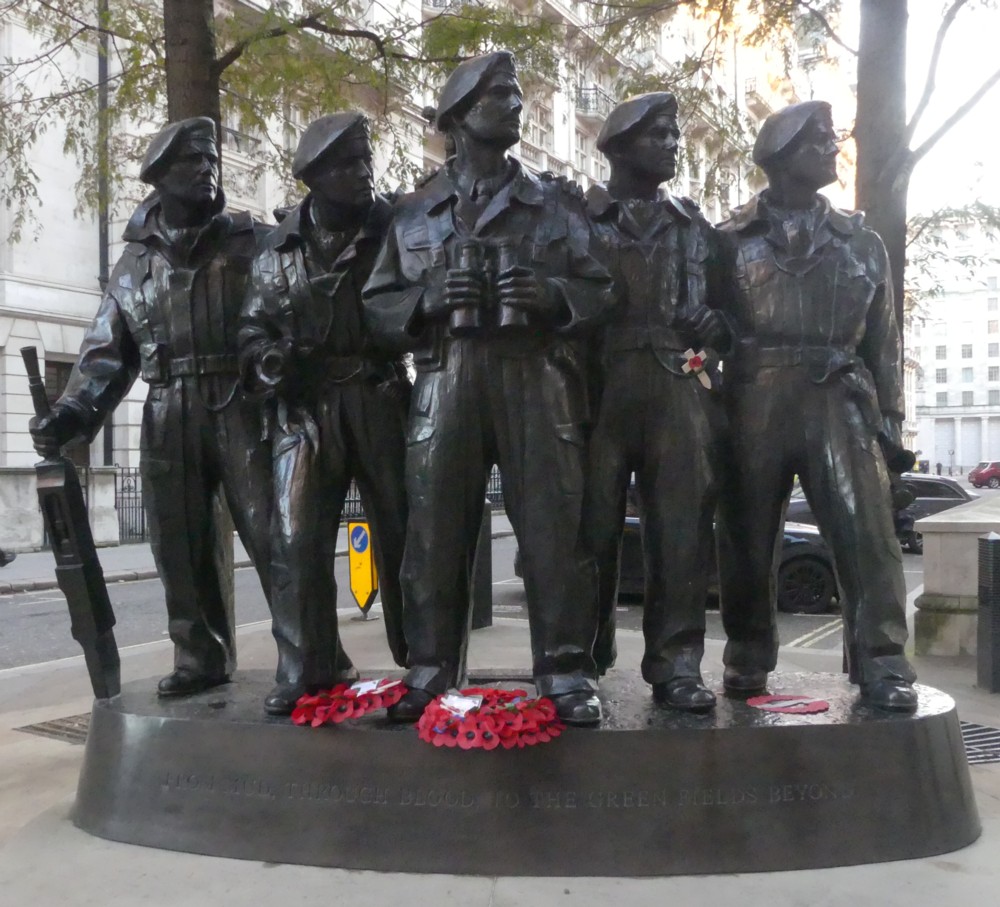 and I photoed one of the messages that had been placed on it: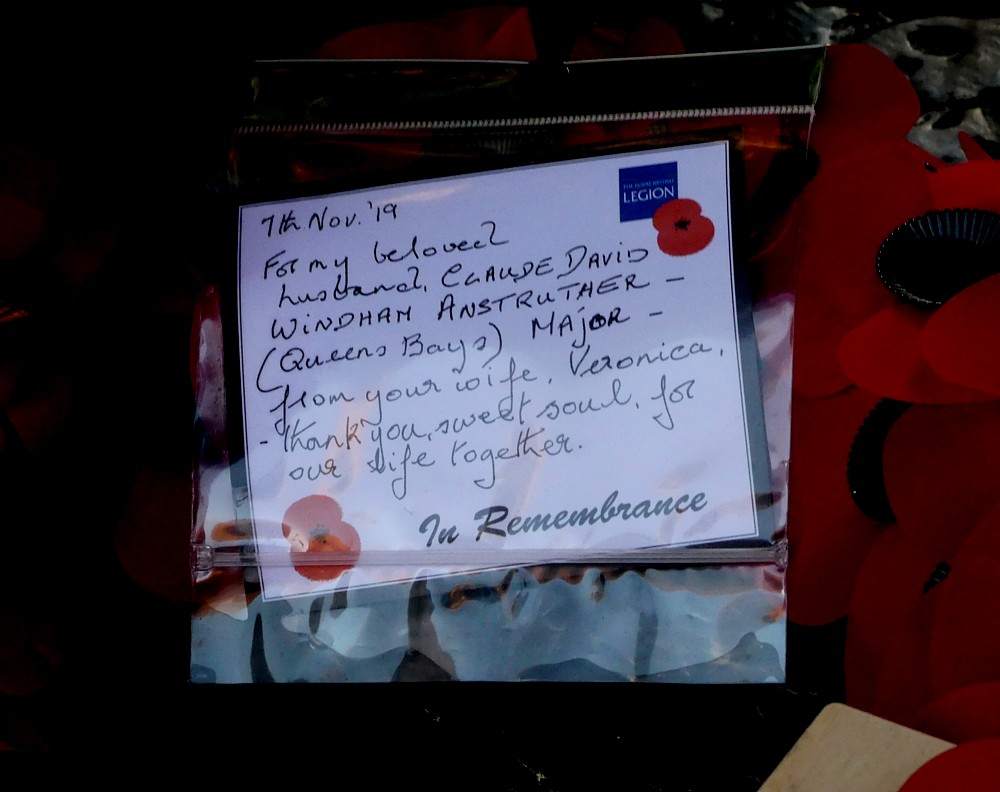 To me that brings it home more vividly.
I wonder how long that life together lasted.