Some photos are very clear. Here's a photo. You look at it, to see straight away what it's of. And, you do see. All is clear. It may or may not be interesting, but it is at least clear.
Other photos can be almost completely baffling, like this one, which I photoed in the summer of 2014: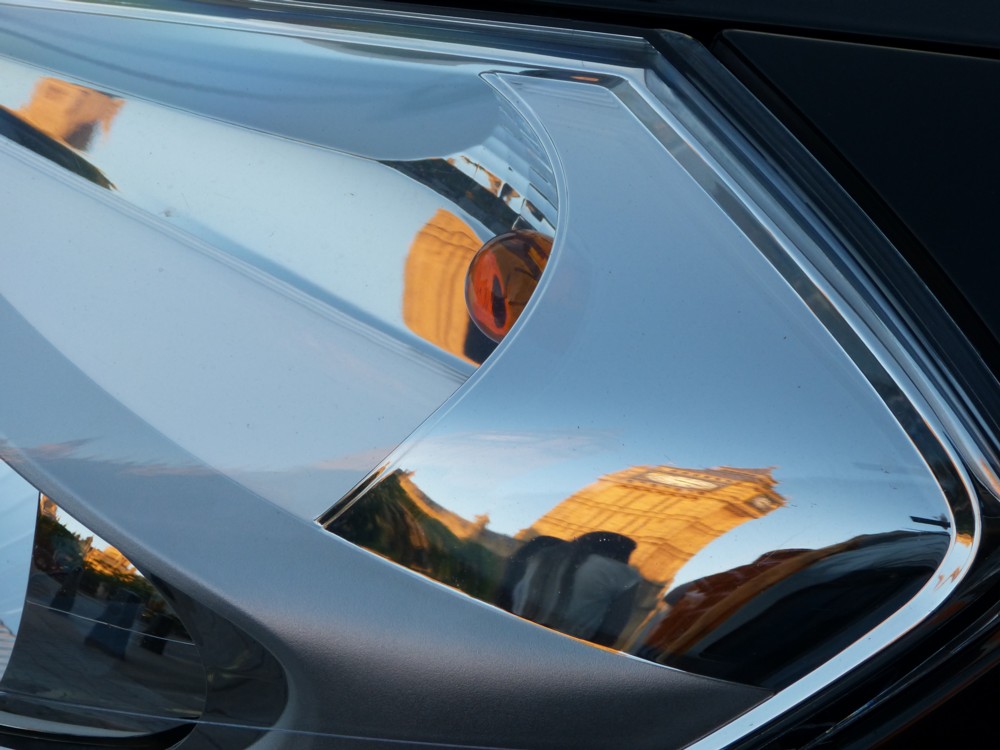 I say "almost" completely baffling, because you can clearly see Big Ben in there, reflected in … whatever it's reflected in. Reflected no less than four times. But what are all those bluey-grey and shiny shapes? Is it a car? Guess: yes. But is another car reflected in an original car? Are those shiny reflective surfaces glass or metal? But which surfaces, on what sort of car? Or cars? Side window? Back window? Maybe you can tell, but I just can't work out what the full story is there.
This is one of those times when I badly need a back-up photo to explain what's going on, less zoomy, with context. At least we'd know which way up we are, and what the original reflecting object consists of.
What I like best are photos in between the clear ones and the baffling ones, where you can work out what you're looking at, but only after having given it some thought. (Examples of which may, or then again my not, follow.)
This one is of interest because, simply as an abstract pattern, this does have something going for it. The colours are nice, with the yellow Big Bens brightly lit up by the sunshine of that summer day. The shapes are nice, in a Zaha Hadid sort of way. But, what is it?