GodDaughter2 works in a famed ice cream emporium. (They call it "gelato".) When I met up with her there recently, I photoed a customer photoing her ice cream. For some reason she wanted an autumnal background, which was supplied by an autumnal plant, in a pot, right next to where the rest of us were eating: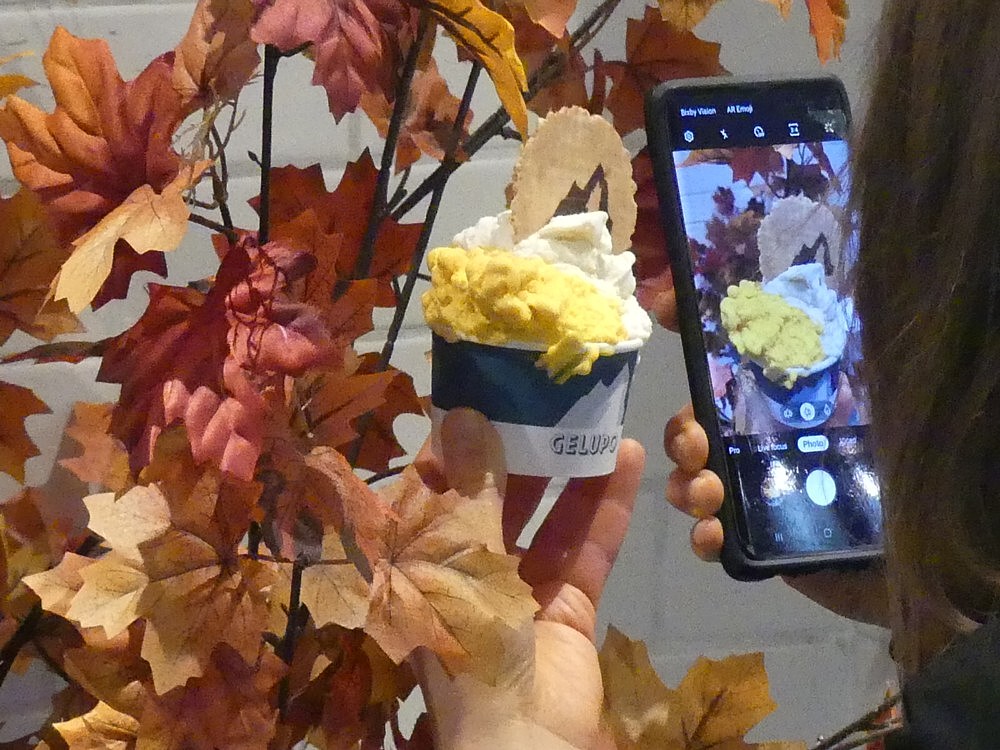 As the above photo illustrates, when food is being photoed, others are usually doing the photoing of it, and I am photoing them.
But this evening, in (the?) Zeret Kitchen, which is the other side of the Oval from me, it was me doing the photoing, of my pudding. The light was a bit dim, but I and my Lumix FZ330 did what we could: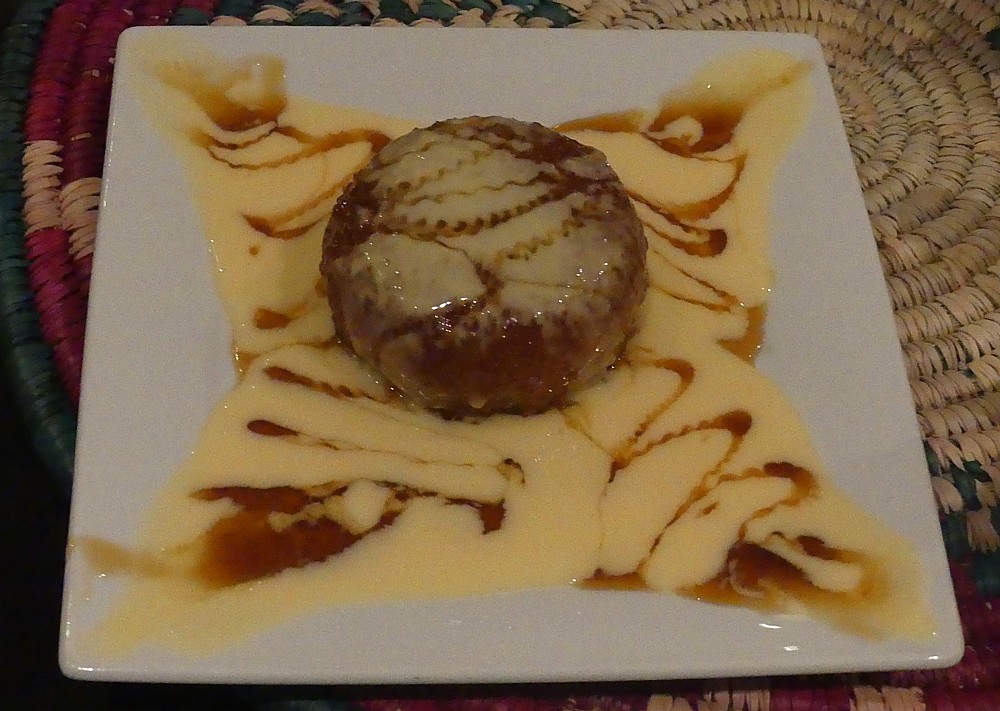 Very tasty. And also very visual, which is why I photoed it. People in places like this Zeret Kitchen prepare food to look good as well as to taste good, and I liked the look of this pudding, as well as how it later tasted. So: photo.
This was Boys Curry Night, and two of fellow curriers photoed me as I photoed the pudding. So it's possible that there may be a bit below this, starting with "LATER", and featuring another photo.