I'm always on the lookout for eccentric forms of transport, and I especially liked this one, which I spotted on Blackfriars Bridge this afternoon: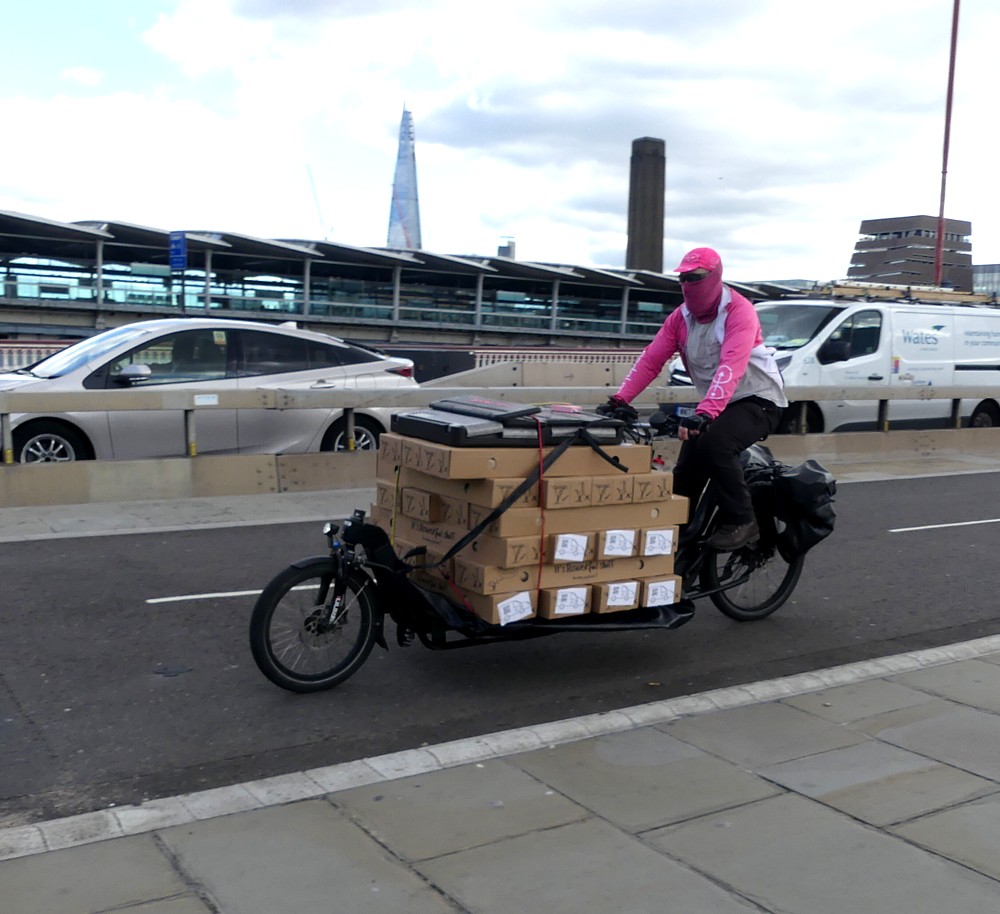 In the background, Blackfriars railway (station) bridge, and beyond that, the Shard, Tate Modern Tower, Tate Modern Extension.
This is, I think, one of those electrically assisted bikes, by which I mean pedals and a motor of some sort.
I looks too big and heavy to have much of a maneuverability advantage in heavy traffic. But at least the thing must have been quite cheap to buy. So the guy can start earning his living without too much saving up. I'm guessing this is the saving up bit. Good luck to him.
I used to go biking round Europe with a small tent and sleeping bag on the back. With a gizmo like this I could have carried a far grander tent and really lived in some style. But, rather inconvenient.