I photoed this vapour trail in December 2005. I'm pretty sure I have others, but this was the first vapour trail I found in the archives: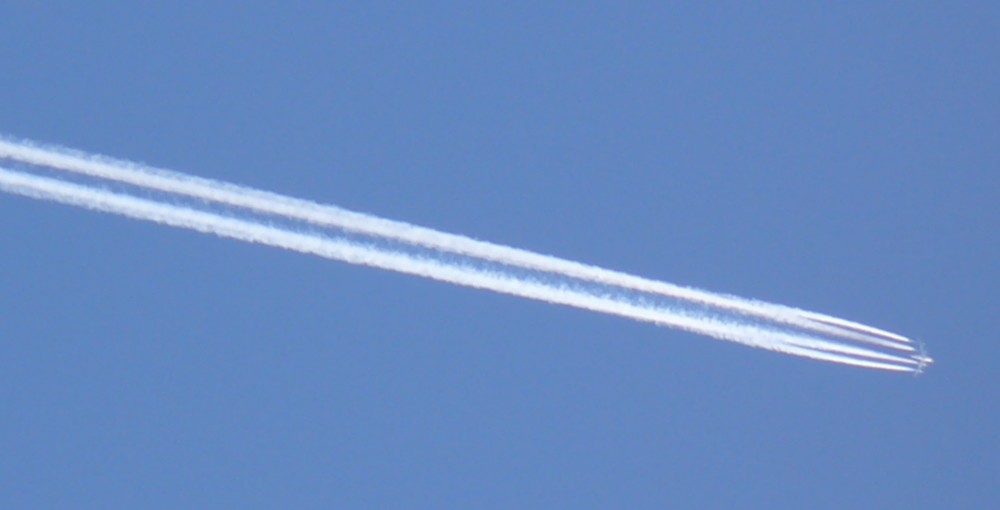 And I think that it is indeed a vapour trail. But now take a look at this next vapour trail.
That's not a vapour trail.
This is a vapour trail: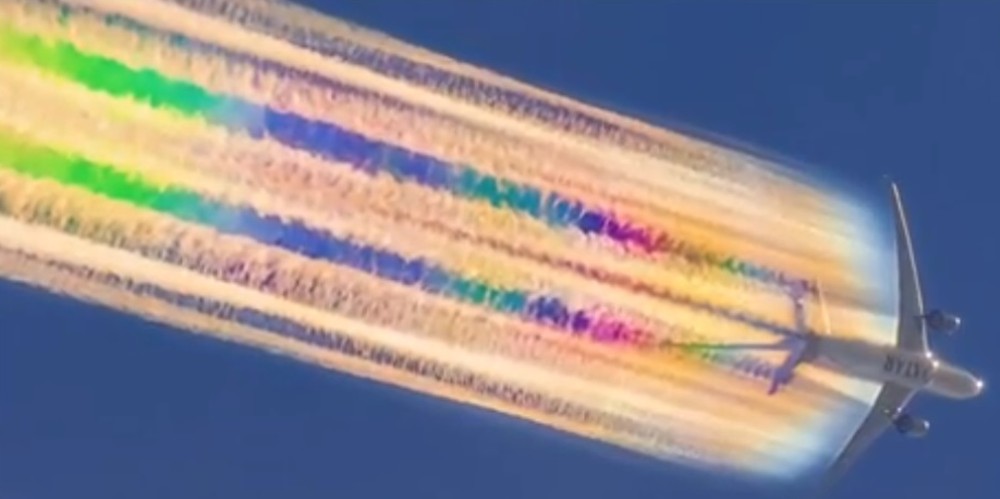 As Michael Jennings, this blog's technical curator (to whom continuing thanks), would say, this was in Straya.
Aerodynamic contrails occur when a plane lowers the air pressure as it flies, in turn lowering the air temperature and causing condensation to form on the wings. This condensation then trails behind as the plane continues forward.

In certain humid conditions, the drop in temperature and pressure is such that the droplets of condensation will freeze at varying sizes.

When the sunlight shines through these different sized droplets, it will refract at different wavelengths, hence the variety of colours that can be seen.
Blog and learn.