Late this afternoon, I went out walking, within walking distance of where I live. I had four tasks and I accomplished all of them, and then some. I have reached the age where getting four out of four in this sort of way is reason to self-congratulate. The and then some being that I took lots of photos that I hadn't planned on photoing.
The first task was to stock up on some canned drinks that I can only buy at one shop. The second was to stop by a cash machine. The third was to photo a building, a detail of which I needed to know about for a blog posting. And the fourth was to photo this: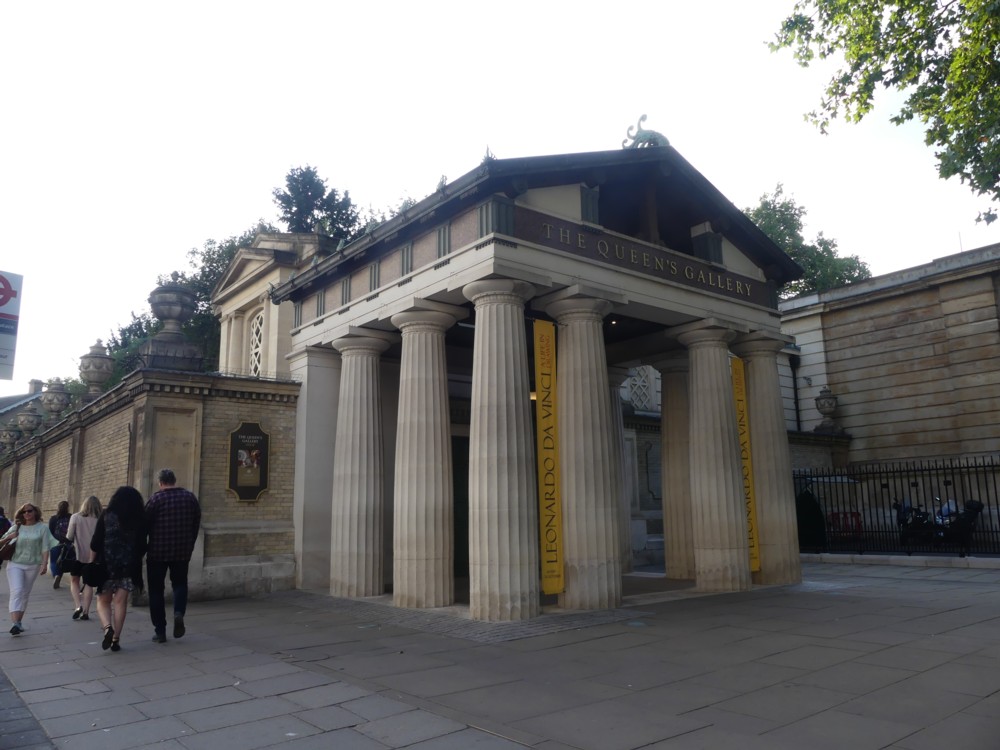 This being the entrance to the Queen's Gallery. (Interesting that the Queen's Gallery has no website.) I have arranged to meet someone there next week, to see the Leonardo da Vinci show they are showing. And I needed to check that saying "entrance" as the place where we'll meet is clear and unambiguous. Better yet, I needed a photo of the entrance, so I can say: there.
Don't you just love it when a piece of personal admin can double up as a blog posting? Well, no, you probably never do that, or feel that way about it. But I do and I do.