Dezeen reports on this new bridge, to be built in Serbia: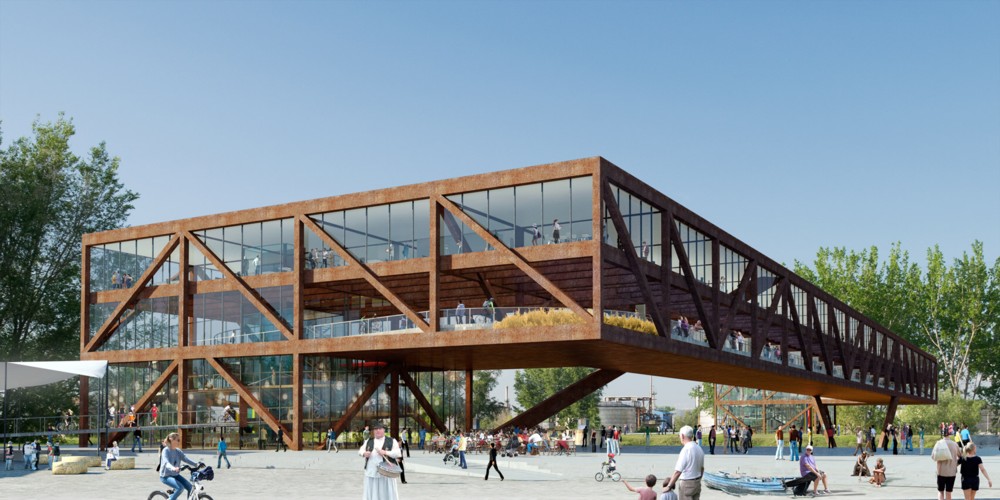 Every time a bridge like this gets proposed (or even built), with architecture on it, however bland and boring it is, I rejoice that the day comes a bit nearer when such a bridge will get built somewhere in London downstream and east, in the vicinity of the Thames Barrier, or maybe further east than that. I don't care where exactly.
The thing is, there don't seem to be that many big bridges, for things like motorways and high speed trains, being built these days. The big news is in small bridges, like this one for instance. So, any bridge that any city does now manage to build is sure of a lot of attention. And if something like the old London Bridge got built again, downstream, bigger, that would definitely get lots of attention, to a part of London which is, as of now, dangerously bland and anonymous. All brand new machines for living in. Not much in the way of eye-catching picture postcard fodder. A bridge with architecture on it would really liven things up.
It should be big enough to have a viewing platform on it, nice and high up, to look upstream at central London from.
By the way, I just found out you can actually visit this model of old London Bridge, in a church, in The City. I saw it on television a few weeks ago and just googled it now. Blog and learn.
Expect photos.