Incoming from Michael J:
This is amusing.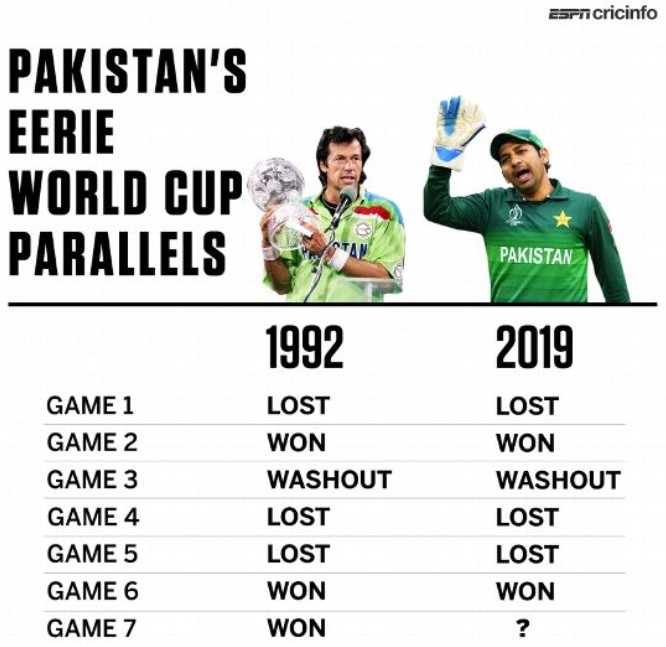 Backing England in this World Cup, as I am, being English, I must get my World Cup entertainment where I can.
Pakistan are playing NZ today, and they made a great start, getting four early wickets, and then the key wicket of Kane Williamson, making it NZ 83-5. So, Pakistan are on course to win this World Cup. But NZ are now 150-5 and by no means out of it just yet.
I often like to do my sport blogging during games and during tournaments rather than when everything has finished, because it's the middles of games and the middles of tournaments that you tend to forget. Yet they are fascinating at the time. Or in the case of England just now, excruciating.
LATER: And the parallels continue parallel. "?" turns to "WON". The "Pakistan are playing NZ today" link (see above) turns to "Pakistan beat NZ".