I'm talking about this: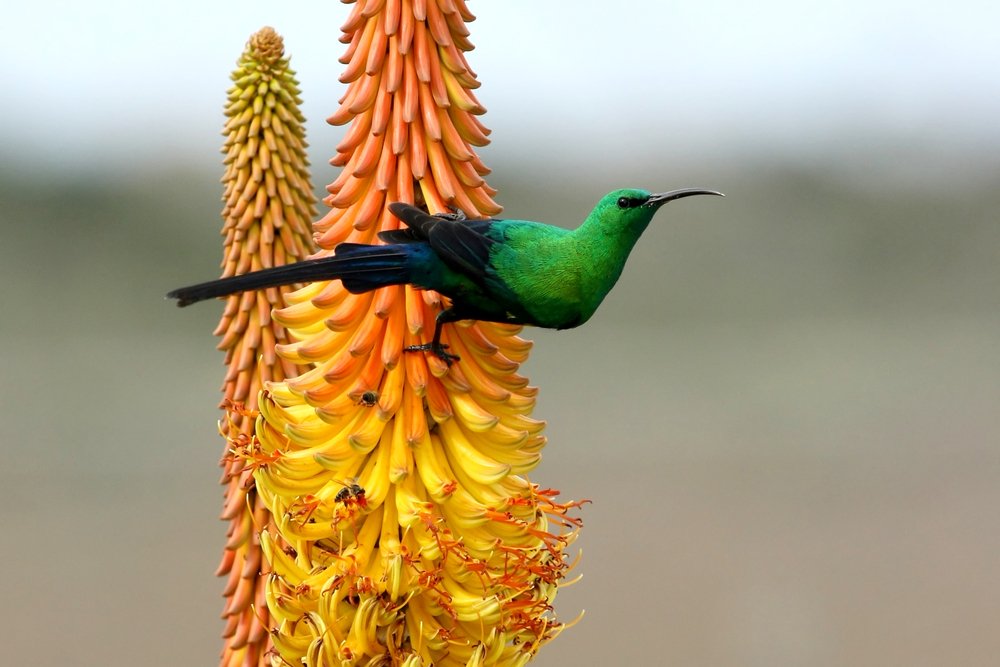 What chance does Western Civilisation have if people get basic facts like this wrong?
It's a Malachite Sunbird.
This is a Cape Sugarbird: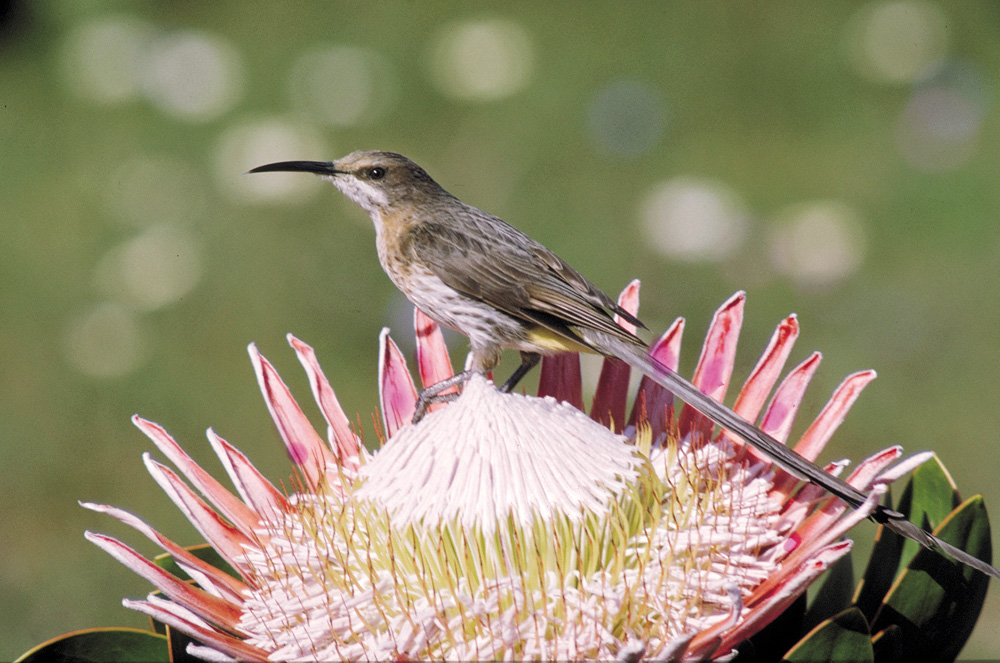 This being a South African bird disagreement, nobody thinks to comment on the amazing plants that the above birds are perched on. They're just … plants.
But, if 6k (that link being to a bird photo that 6k photoed in London a while back), who visits this blog from time to time and via whose Twitter feed I learned of this Sunbird/Sugarbird confusion (now flapping about all over Twitter before the truth can even get its feathers on), can tell me about the vegetation in the photos I have displayed, I'd love to be thus enlightened. I mean, those Orange Things. That Sunflower-like flower. Amazing.