Today, the Official Designated Destination for my photo-expedition proved to be a disappointment. So, because I was in the middle of London, I then amused myself by photoing interesting vehicles, taxis and pedal-taxis mostly, but also this: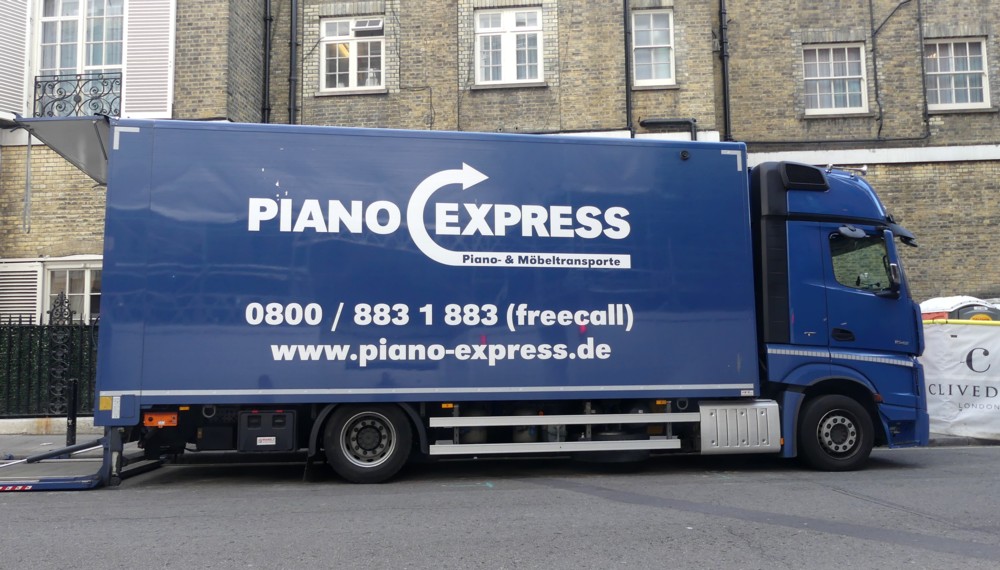 This lorry interested me because I am a fan of classical music in general, and of classical piano in particular. (My most recent CD purchase, for instance, was this CD of Rachmaninov Preludes. (Very good.))
But how do pianos get transported, when they need to be transported, such as for a fussy pianist playing away, who demands a particular piano that he is already familiar with to play? When I got home, I went to the website on the side of the lorry to learn more.
I went to the FAQ page, and clicked on the following question:
Here was the reply I found myself reading. It is a masterpiece of silliness, combining as it does uninformative irrelevance with sheer-bloody-obviousness:
The costs for transporting a piano or grand piano depend on several factors. The transport costs depend on the instrument, the distance between the place of loading and unloading, as well as the respective number of levels. For grand pianos, the length is also critical.
And that was it.
There was me thinking it all depended on which phase the moon was in.
The FAQ stands. How much does it cost to transport a piano or grand piano? A tenner? A hundred grand? Give us a rough guess, for the commonest sort of concert grand, on a medium sized journey. Or, give us an example, for a particular piano, making a particular journey from a particular place to another particular place. "It depends" is not, see above, an answer.
Perhaps this is their deadpan German way of saying: If you have to ask, you can't afford it.
See also, a piece I did for Samizdata about why people complain so much about capitalism. (Spoiler: because it's fun and because it often works.)