Yes, this is something you don't often see in the middle of London: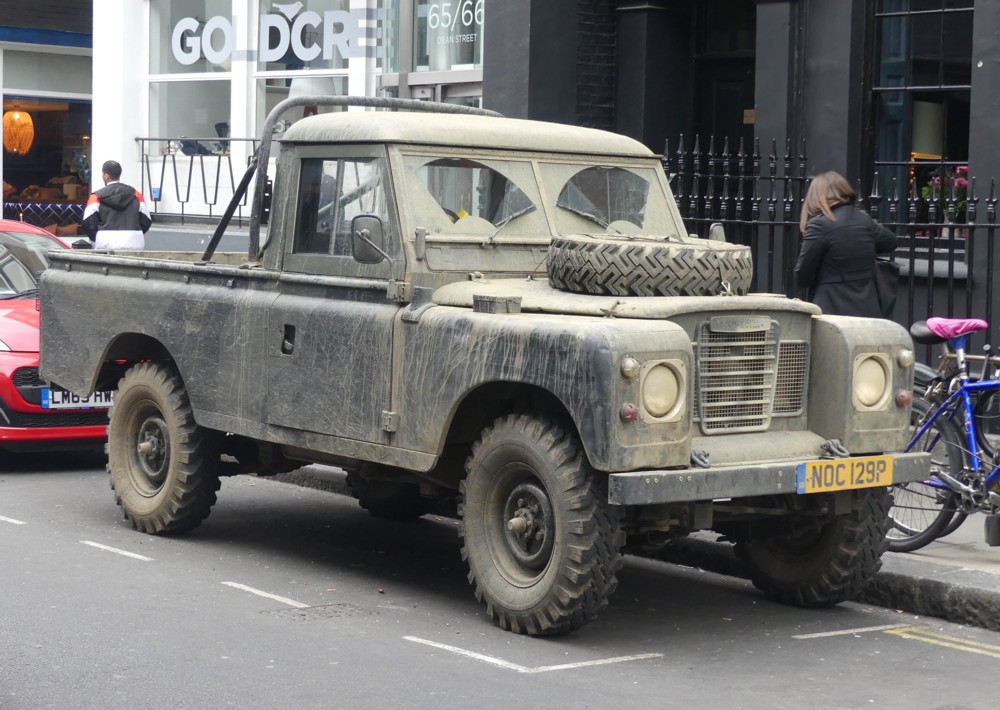 You see plenty of Land Rovers in London. But not dirty Land Rovers.
Photoed by me in Dean Street, yesterday evening.
I wonder what the story of this particular Land Rover was. By which I mean: How did it get so dirty?
Perhaps it's the latest hipster fad. Have a Land Rover, and periodically spray it with mud, so you look like … you aren't what you are. Well, no, I actually think there probably was a good rather than stupid reason for this vehicle looking the way it did.