Photoed just now: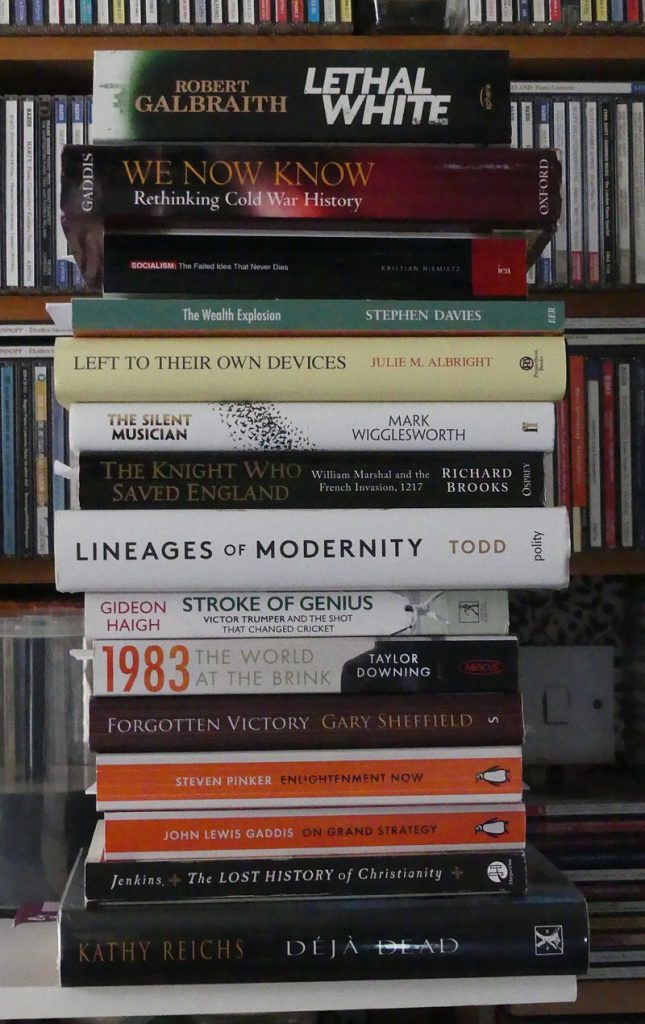 Although, I should say that I didn't actually purchase Kristian Niemietz's book about
Socialism. I tried to buy it, at a recent IEA event, but they wouldn't take my money and just gave me a copy. It's very good.
Excerpt from We Now Know, here. Could have downloaded a pdf of the whole thing. But, don't like pdfs. Prefer books.
There are more that I didn't include. E.g. one by fake-antiques architect Quinlan Terry that is too wide. (Fake architectural antiques are a good thing. The world now needs more of this. Terry does them very well.)
Memo to self: A habit I must cultivate better is the ability to read a book, while seated in front of my computer, concentrating on the former and ignoring the latter. The internet is just too damn interesting. But books are extremely interesting also, and I love to read them. Or at least: I love to have read them.
I love Amazon. I miss remainder shops.