One of the first things I did in France, after I got off the plane and had been driven by my hosts to their home, was to meet up with Oscar again. Remember Oscar? Oscar is the cat, who got lost and found, partly thanks to the photos I took of him, but mostly because of GodDaughter2's social media expertise. She located him, in France, while not even being in France.
Here is one of the first photos I photoed of Oscar this time around: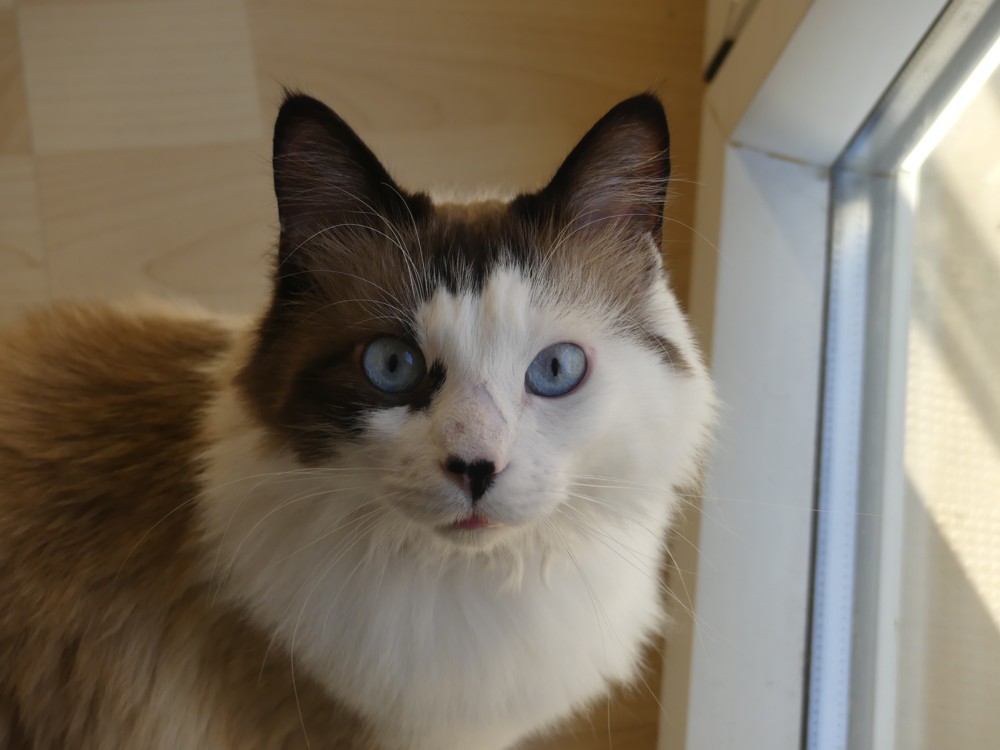 I like that photo because it looks like we are looking at each other horizontally, but are actually …: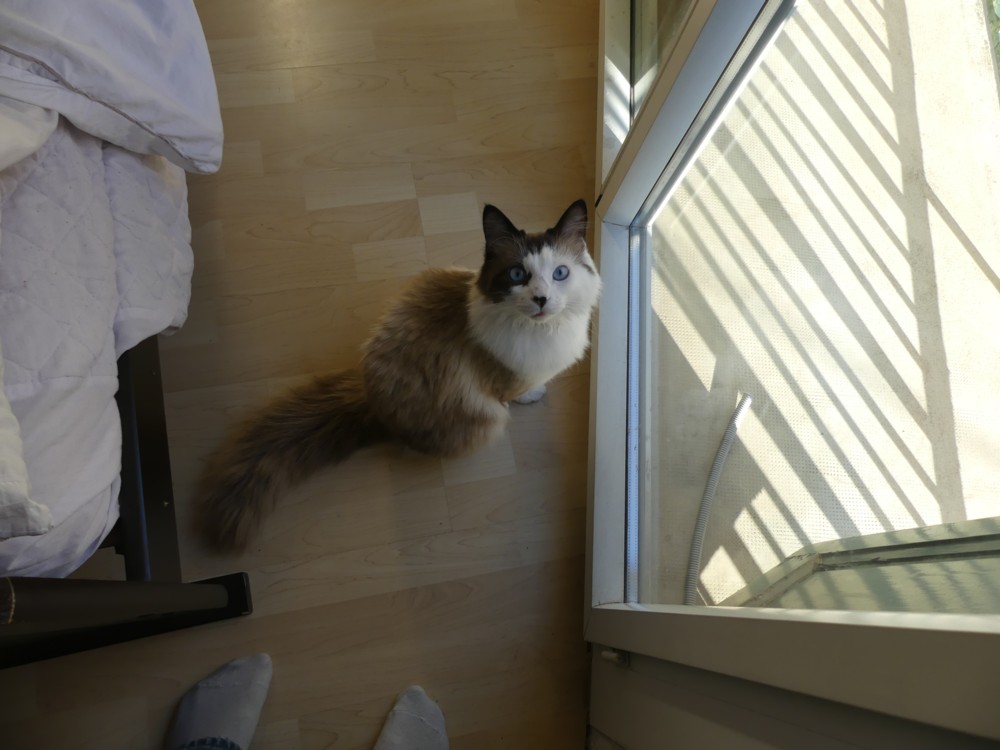 … looking at each other vertically, him upwards and me photoing downwards. Those being my feet, at the bottom there. On the right, the light of the south of France on the floor of the balcony outside the bedroom I was in.
The earlier photos I linked back to were taken in their Brittany home, but now my friends are more permanently in Thuir, way down south, near Perpignan. Oscar doesn't like car journeys (stuck in a small prison hardly bigger than he is), but he has no objections to actually being in a different house. Somewhere new to explore.