A week ago now, I photoed this photo in the graveyard of a little village up in the mountains of southern France called Taulis (already mentioned here) (LINK TO THE OLD BLOG). Today being Good Friday, I thought I'd do a little nod towards Christianity by showing a few crucified Christs, France being very full of these rather gruesome sorts of sculpture. Everywhere you go in France, or so it seems to me, you see these, and not just in graveyards: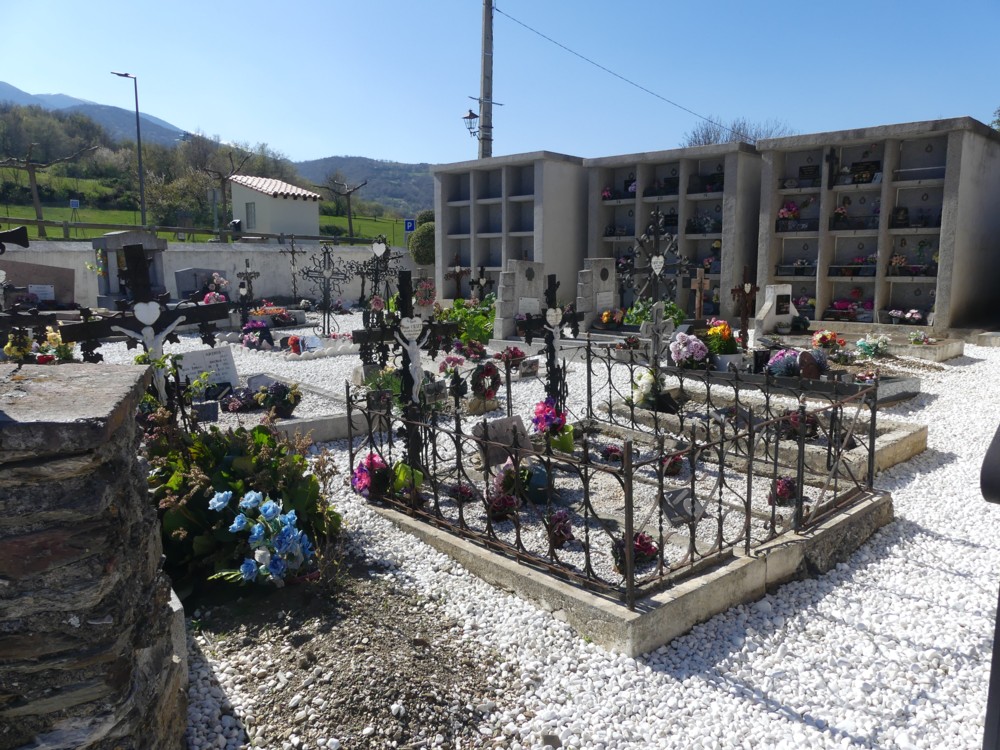 Even more striking, however, in that photo, are the dead body storage units in the background. Do we have those in England? Not that I recall seeing.
They remind me of the dead body storage units that you see in TV police dramas. Every so often there's a scene where a grieving relative is asked to identify a cadaver, and a drawer is opened, and closed. We see grief enacted.
Are police dramas on the telly replacing graveyards and crucified Christs as the main means that we now use to contemplate death?
As I get nearer to death, I think about it more and more. What will it be like? Will I know I'm dead? Will I still be "alive" when I am incinerated? Will there by bright lights in the distance? Will it hurt? Will I be reunited with the enemies of my schooldays? Will I still be able to write about it here, but in a way that is unpublished? What, historically speaking, will I miss by a whisker? Or by decades and centuries?
Maybe France is not so full of crucified Christs. Maybe it's just that when I now see them, I notice them.