I took this photo of the big 3D map of London that is in the Building Centre, Store Street, in 2010: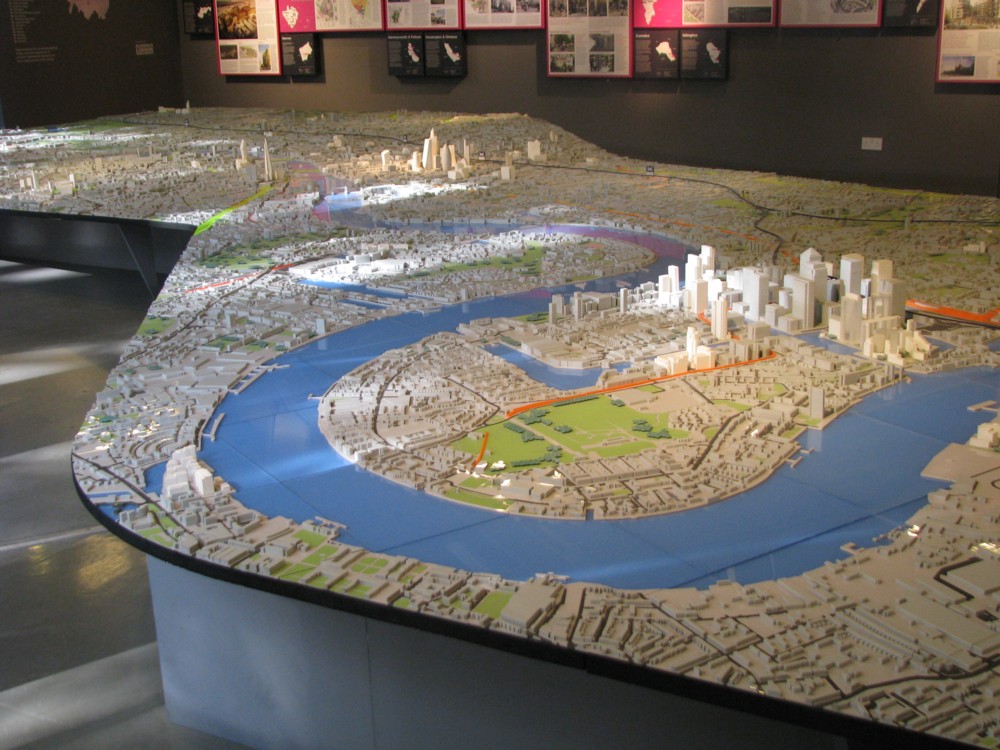 And here is a close up of that distant City Cluster that you can vaguely discern in the distance, above: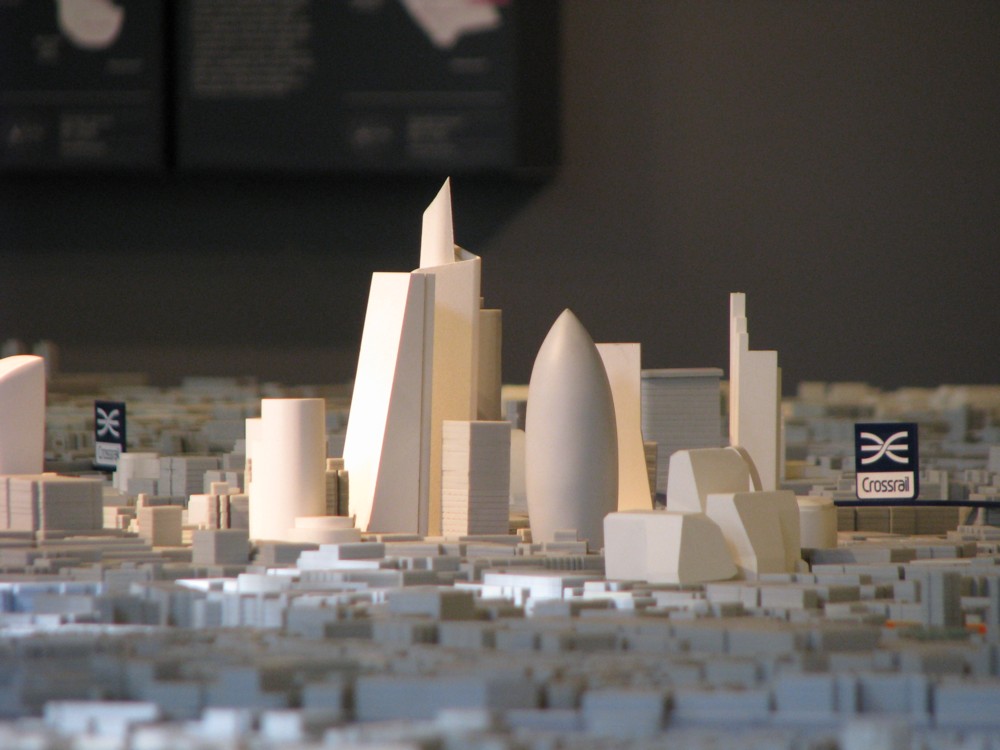 Gherkin, tick. Cheesegrater, tick. Crossrail, semi-tick, still slogging its way towards belated completion. But, note the Helter Skelter, which never happened. That's the tall and twisty one in the middle there, that looks like a helter skelter. They started it, but then they (presumably a different they) turned what they had into something different, 22 Bishopsgate.
Some photos get better with the passing of the years. Soon, the Helter Skelter will be largely forgotten.