There's a bridge right near where I live that is wending its way through politics to the point where geography and physics and civil engineering will take over, and they will actually start building it.
I refer to the biking-and-walking-only bridge that will eventually join Battersea to Pimlico: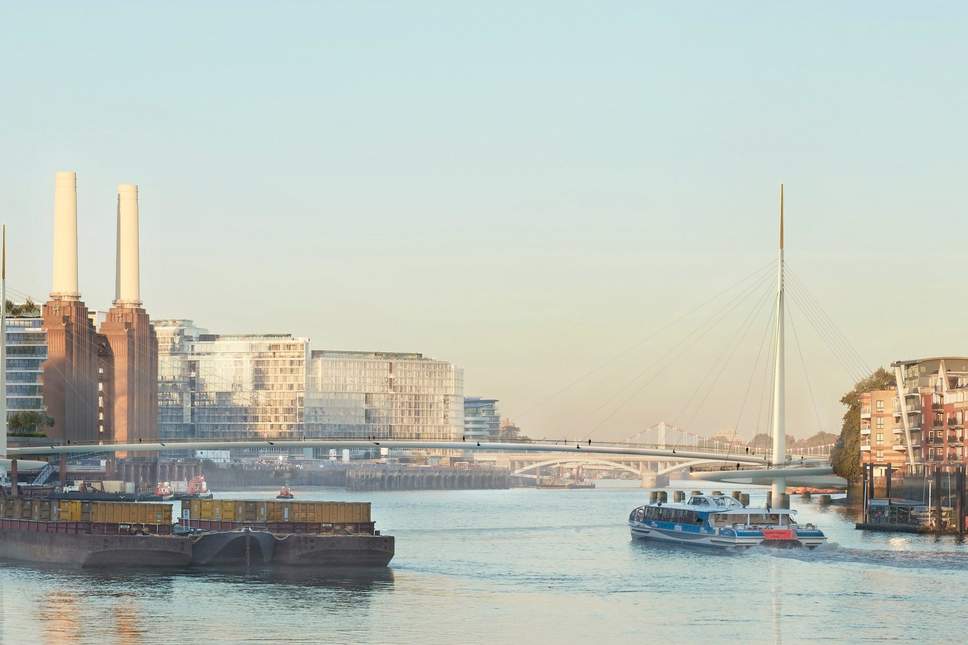 The bridge is at the stage where they are trying to pacify objectors to it. Hence this Canaletto-like pseudo-photo, in which the actual bridge itself is hardly to be seen at all! How could anyone possibly object to this wraith-like presence, scarcely visible through the mist rising from the river and bathing everything in obscurity? The steel struts that will eventually to be seen holding up the actual bridge are invisible in this pseudo-photo, so it's just as well that the bridge itself, as (just about) seen here, is made by laser-beams projecting into the mist and weighs nothing at all! If you want to protest, protest about those big lumpy old boats clogging up the river and making such a rumpus, not the ghost bridge.
That's the trouble with infrastructure. Those who will be disrupted by it know exactly who they are, or they think they do. But the far greater number of people who will have their lives somewhat improved by by this or that item of infrastructure only find out about this after it comes on stream. On in this case, on river.
My guess is: I will like this bridge, and will quite often walk across it, if only to avoid a there-and-back-the-same-way walk to and from Battersea. (Now, to avoid this, I often take the train from Battersea to Victoria, and then walk home from there, past my local supermarkets.) But that's only a guess. Meanwhile, those who now live in the peace and quiet of Georgian Pimlico just know that their sleep will from now on be ruined by noisy bike gangs at 4am, making their way from Notting Hill (after a spot of carnival rioting) to Brixton, and if not by that then by something else equally unwelcome, perhaps originating in Battersea and walking across the river, while probably being drunk. Why take the chance? So, if they can stop the bridge, they'll stop it, just to make sure.