I spent most of today, and am about to spend the rest of it, recovering from some combination of a cold, and drinking too much last night, at my Last Friday of the Month evening. It went very well, but very well is not how I felt this morning, or feel now.
So, quota photo time.
I could rhapsodise indefinitely about this photo (which I photoed on the same afternoon I photoed this photo of Centre Point):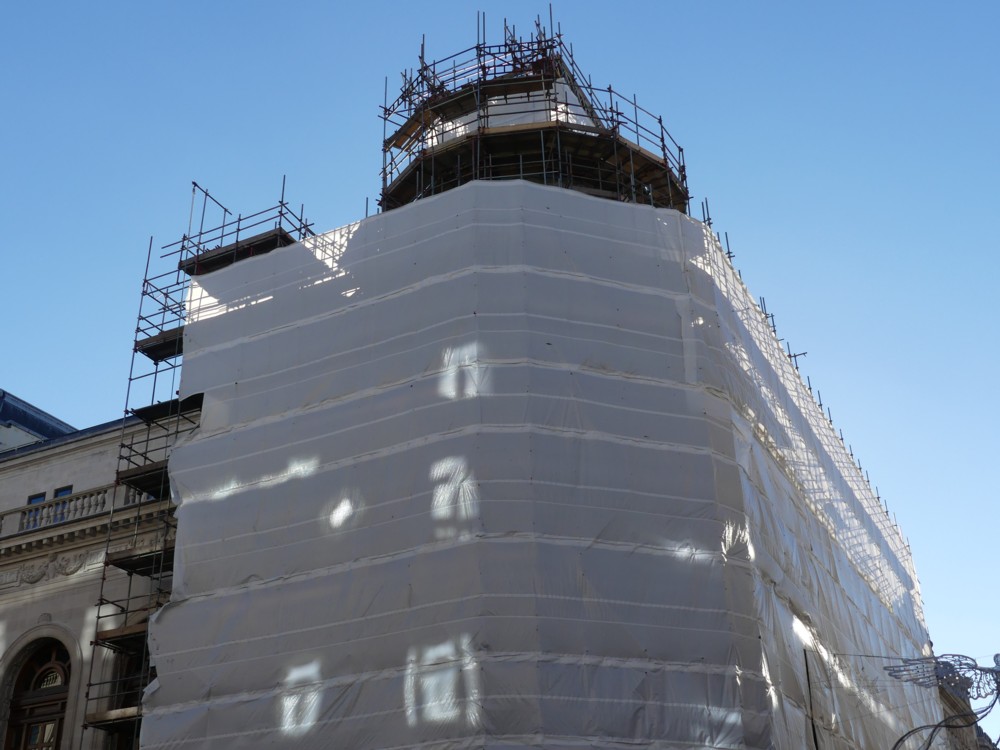 The thing I want you all to realise is that the light hitting the white sheet is hitting it from both sides. There is the sun behind the white sheet. And there is the sun bouncing off the windows on this side of the street, a lot of it in window shaped shapes.
The next project is to track down the building and see what it looks like without all the scaffolding.