Maybe "art" is putting it a bit strongly, but nevertheless, I do really like this photo …: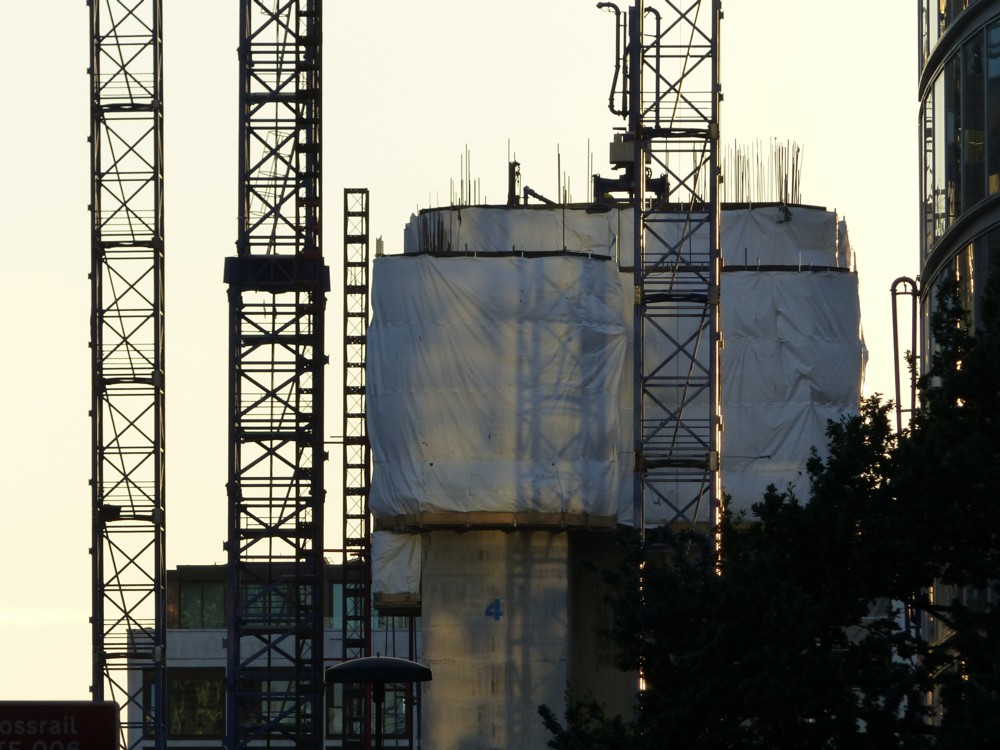 … which I took in the summer of 2015, somewhere in the City of London. The directory I found this in is called "Looking4BroadgateTower", so that tells you roughly where I was.
BMdotcom-wise, this photo has so many boxes ticked.
– First things first: cranes. In this case, crane towers. BMmmmmm.
– Reinforcing rods, sticking out the top of the lump like vegetation. Reinforcement: insufficiently sung heroism of modernity.
– A crane tower shadow, on …
– … that material they shove over …
– … scaffolding.
– That monochrome thing that happens during sunsets. And – who can say? – maybe even during sunrises.
– The way that sunlight hits crane towers and just lights them up, which I so often try to get and so seldom manage to get.
– Lots of horizontals and verticals, made possible not by Photoshop(clone)ing but by the excellent zoom lens on my nearly-but-actually-not-SLR camera, with its one brilliant super-zoomy lens.
So, lots to like there. But what and where was this? This is the kind of thing I like to know.
Luckily, I took informational photos, as well as arty photos like that above. Always, when out taking photos like the above, take lots of photos which are not for art, but for information about that art. I need to keep telling myself, because often I fail to do this.
I fail, that is to say, to take photos like this …: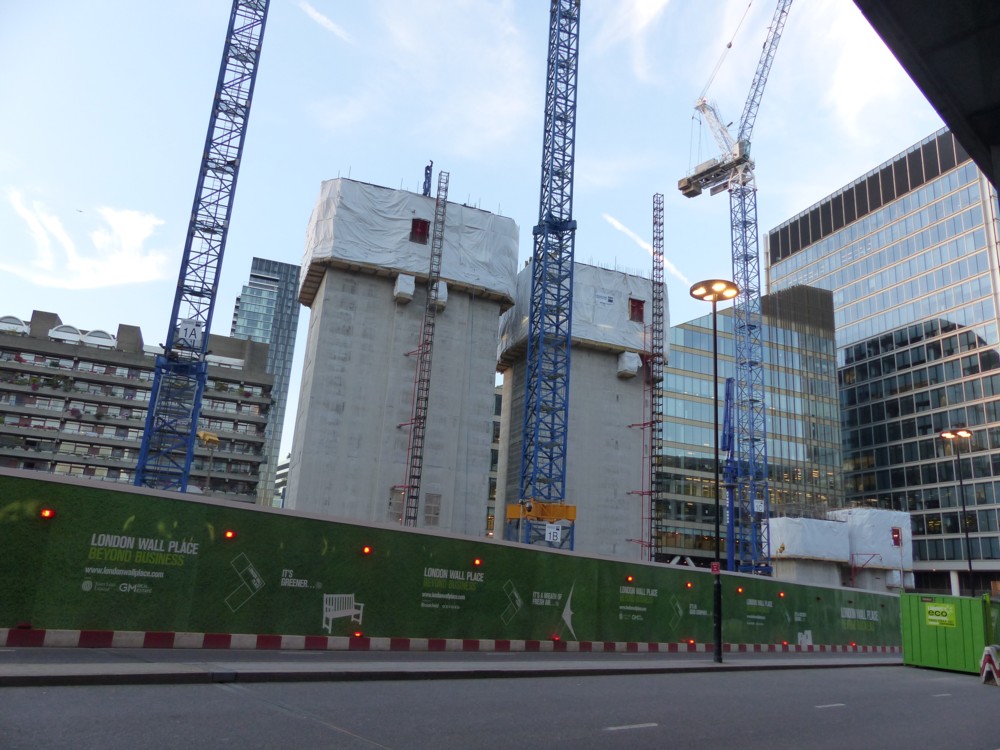 … which scores about zero for artistic impression, but which tells me what all that art in the first photo above actually was.
In the above (information) photo we see the same crane towers and the same lump, but viewed side on. It's definitely the same stuff.
There's even a name and a website to be seen, if you crop it, and then expand it to be 500 pixels across, like this: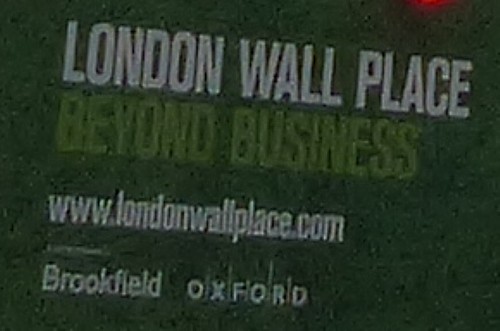 So, there we have it. It's the earlier stages of this. Once you have the words to describe what you want to learn about, the internet suddenly starts to work.
This being this: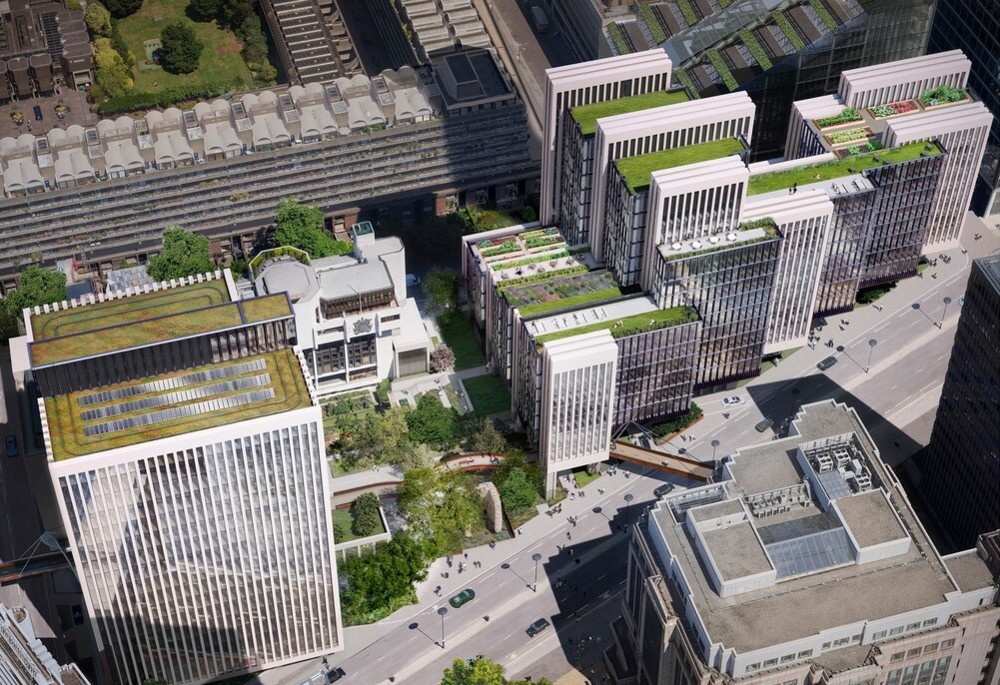 My best guess is that the lump of art in the first photo in this posting is somewhere in the middle of the more complicated computerised Thing on the right.