Yes, earlier this evening, my mate Darren arranged for me to drop by at the Oval to witness day 2 of the first Day/Night game of four day county cricket to be staged at the Oval. However, all I have the energy to show you for now is this new-to-me Big Thing alignment, as seen from the very superior seats way up in the pavilion, where Surrey members like Darren (and his plus one) can sit.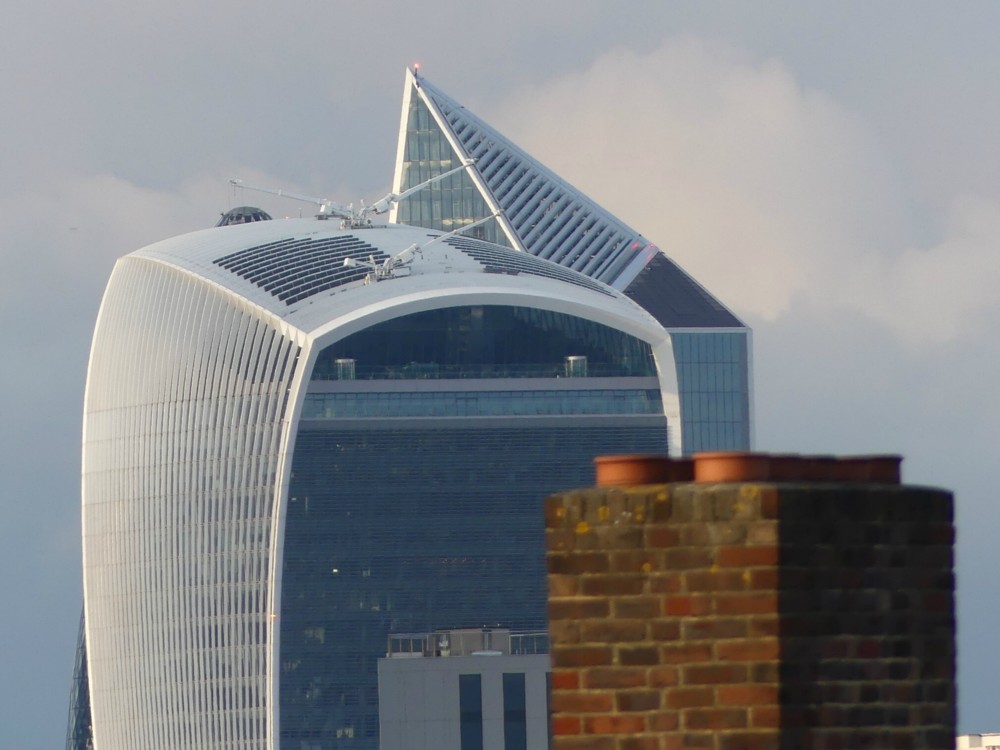 Not surprisingly, these superior seats are one of my favourite spots in London (therefore in the world), because you can see things like the above, and cricket.
What we mostly observe in the above photo is the Walkie Talkie. But behind we also see the newly erected Scalpel. And, eagle-eyed viewers will also be able to discern, from two very small clues, the Gherkin. Yes, that is definitely the Gherkin.
What the thing between the chimney pots in the foreground and the Walkie Talkie is, I do not know.
I especially like the two window cleaning cranes on the top of the Walkie Talkie.
Sleep well. I am definitely about to do this myself.