The talk in question being this. I show this photo of my notes here more to remind me to keep thinking about this stuff, than to tell you what I was talking about. For that, maybe better wait for the video.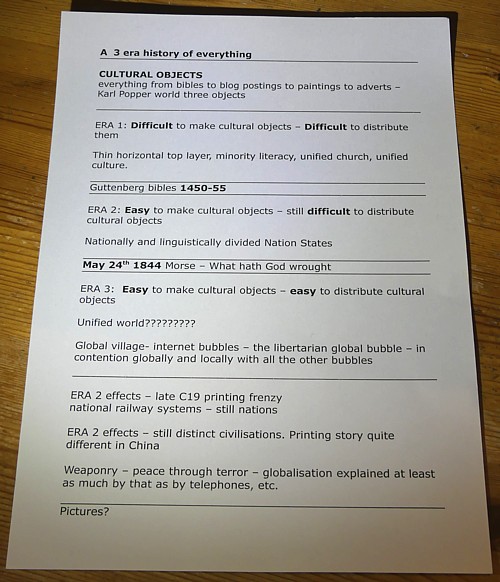 I spent most of my spare time today working on that, even though it may not look like it. In the end I had far too much I wanted to say, but I did manage to blurt out a decent proportion of it. The thing to remember in such circumstances is that they don't know what you forgot to say. They only know what you did say. If that was okay, then it was okay.
There is one big misprint, towards the end. Where it says "Era 2 effects", twice over, the second "Era 2" should be "Era 1". This did not throw me. I only just noticed it.