Those photos of Oscar would appear to have made quite a difference to Oscar's life, because he went missing last Monday, and three of these photos helped to find him and get him home again: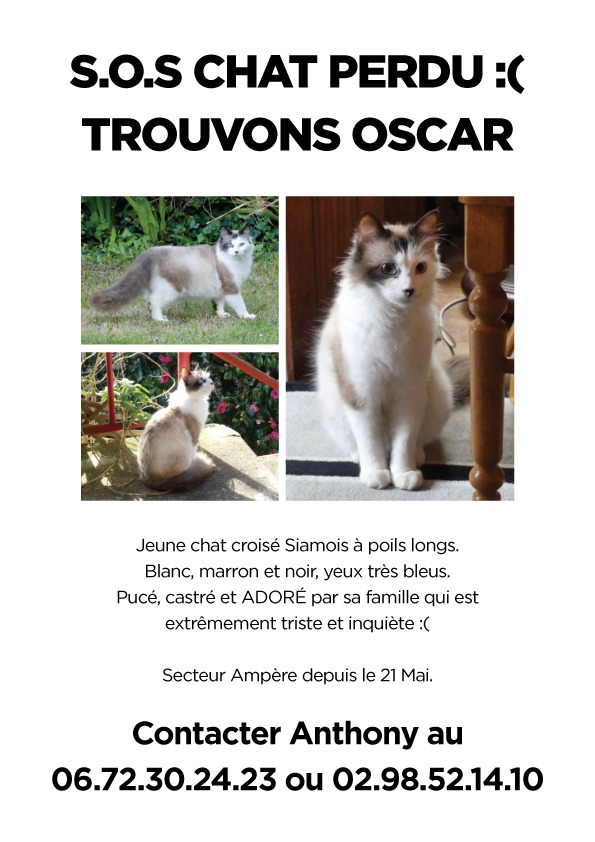 GodDaughter2 will be telling me more about all this soon. Like: Were there any other recent photos of Oscar that would have worked the same trick? I don't want to jump to conclusions, as people say when they do want to jump to conclusions, but maybe without my photos, Oscar would have ended up having a totally different life.
The heart of the operation was the much grumbled-about social media. The above poster was concocted in London by a friend of GD2's, and then socially media-ed all over the local area in France. Facebook, take a bow. In addition to being an actual friend of mine, GD2 is a Facebook "friend", but I hadn't been paying attention to her Oscar postings, until she phoned and then emailed me about all this excitement:
About 300 people shared various posts I posted on Facebook to find Oscar. He left Monday, I started looking for him last night and we got him today!
GD2 made all this happen while in London, that email having arrived yesterday, last night being Wednesday evening. It seems that Oscar, having got lost, was then cared for by another family. But when, thanks to the above social media activity, they got in touch and Oscar got back to his original carers, GD2's family, he apparently spent many hours sleeping, which is not the routine I recall when I was there. This tells to me that he was very stressed while away, and was relieved to be home. With home needing no sneer quotes, the way it might with some cats.
6k has also been impressed by these Oscar photos, this one in particular …: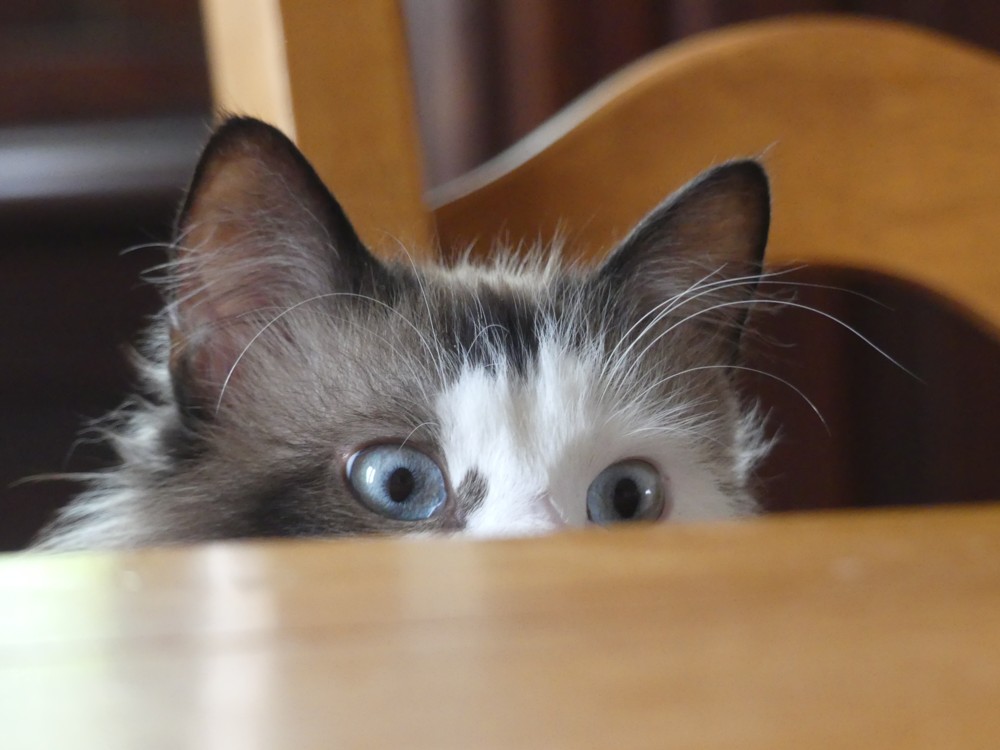 …, and he has been making that the basis of various would-be internet memes, of which this one is the latest: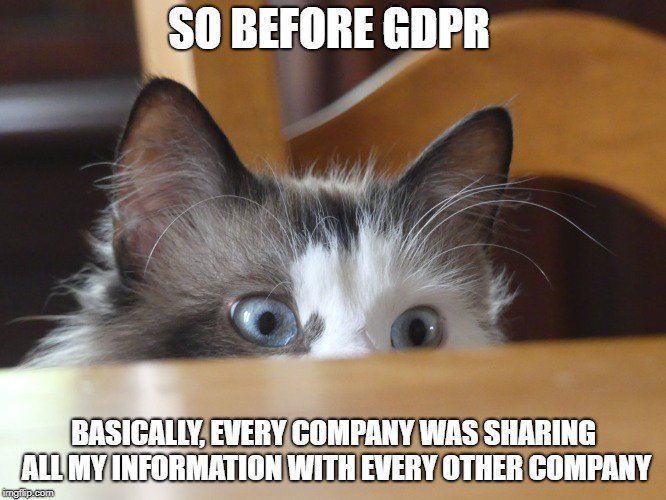 Reuniting lost loved-ones is a classic excuse for the Total Surveillance World we now live in.
And actually (see above (sometimes)) quite a good excuse. If I, or someone, had not been surveilling Oscar, he might still be lost.
I also remember how, in the past, GD2's parents would grumble about how much time she would spend social-media-ing, instead of doing "real" things, like sleep or homework. But finding Oscar was very real.