Another day doing Other Things, another evening getting ever more tired, and wondering what to put here.
When in doubt … Pavlova: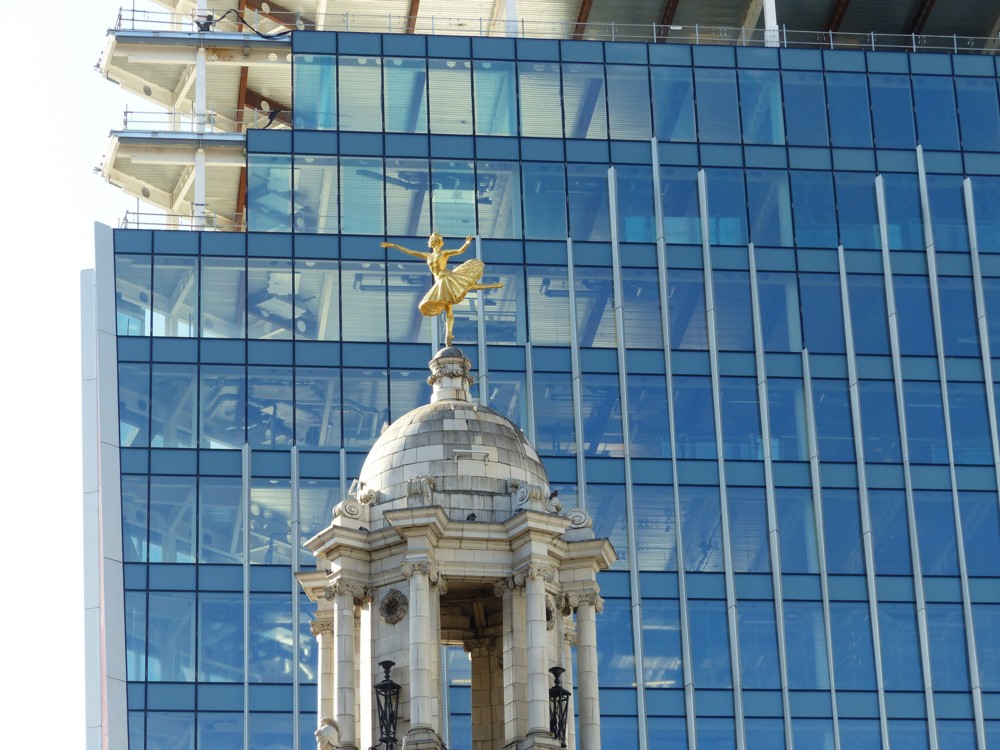 I didn't know whether to pick that, or this closer-up version, so I show both: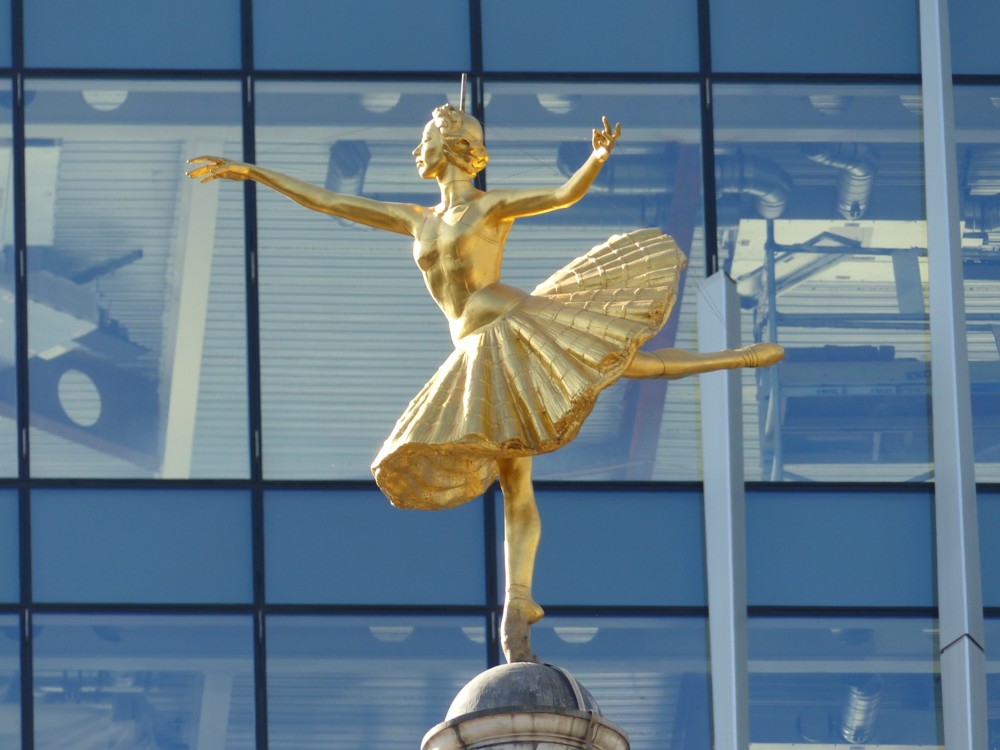 Behind Pavlova is Nova. Did they call it Nova to rhyme?
While I'm in this directory, here's the lady with a crane behind her: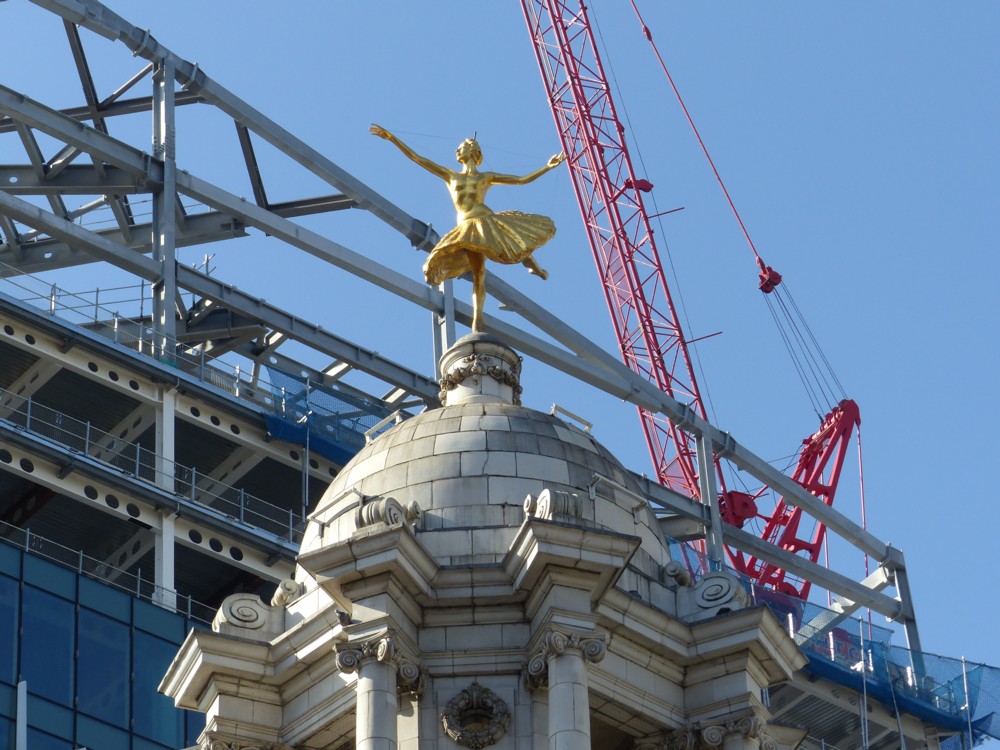 All three of those taken within a couple of minutes.
That was nearly three years ago, when Nova was still being readied for its first occupants, still living up to its name. The interior wouldn't look like that now, if only because there'd be less light pouring in from the far side.