Yes, last night the Castalian String Quartet played late Haydn (op 76 nos. 1, 2 and 3) at the Wigmore Hall. Wonderful.
Often, when I watch string quartets in action I feel a bit sorry for the second violin and the viola. Not with these players. Even the most innocuous and repetitious little chords, chugging away in the background, were made to come alive. Every note, every phrase, especially every chord, had been thought about, but unlike with some of the latest string quartets, the result was not, despite my early fears, any excessive yanking around of the tempo and general over-emphasis on passing detail at the expense of the bigger musical story and the longer musical line. There was plenty of detail, but all in the service of the pieces as a whole.
Here they are, soaking up the applause at the end: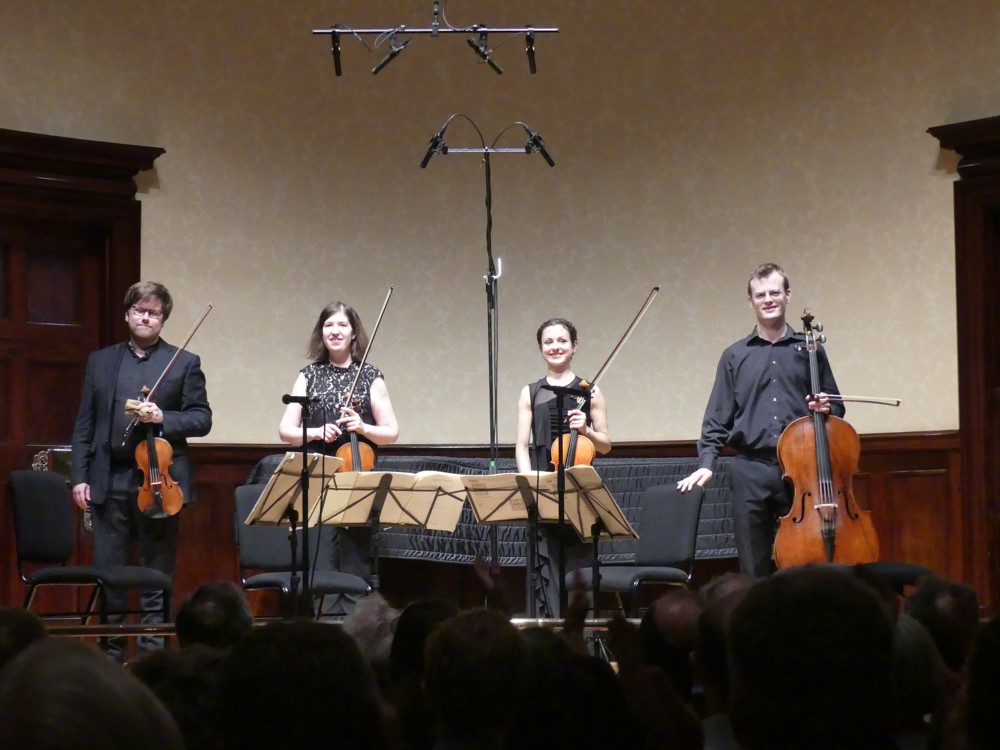 And here they are taking a bow: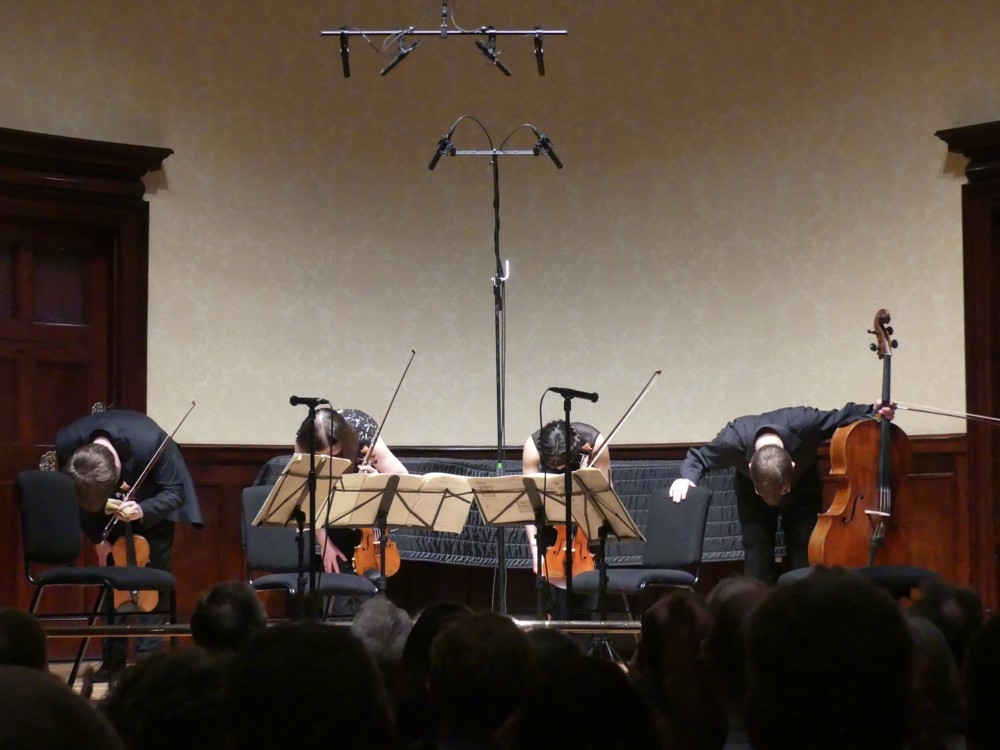 I was going to call this posting The Castalian String Quartet take a bow. But when string instrumentalists take a bow, is that bow to rhyme with how (the lowering of the head forwards when being applauded), or is it bow to rhyme with go (the thing they each use to play their various instruments)? The English language is, to borrow a phrase I recently heard being used to describe a rather over-enthusiastic expert on something or other, a minefield of information.
Whenever I really enjoy a live concert, I tend to rootle around afterwards in my CD collection to see what recordings I have of the music I just saw being played. While concocting this posting, I had this cd on in the background. Also wonderful.
I'm guessing from all the microphones that were to be seen last night, which my photos only show a few of, that there may soon be a cd of this concert. I hope so.