Just got back from a great talk by Rob Waller at Christian Michel's, about Artificial Intelligence, dream or nightmare, etc. Rob himself was quite optimistic, but to illustrate the pessimistic side of the debate, he talked about … well, see above: a robot dog apocalypse. He mentioned also its creator, Charlie Brooker, which made googling easy.
We've all seen movies and TV shows about killer robots. But until Netflix's new season of its future-shock anthology drama Black Mirror, never before have we seen a terrifying vision of machines run amuck that so closely resembles the design of actual real-life robots — namely, those Boston Dynamics "dogs" that have impressed the world with their remarkable balance, speed, and dexterity … yet also unavoidably make you wonder: What if one was chasing me?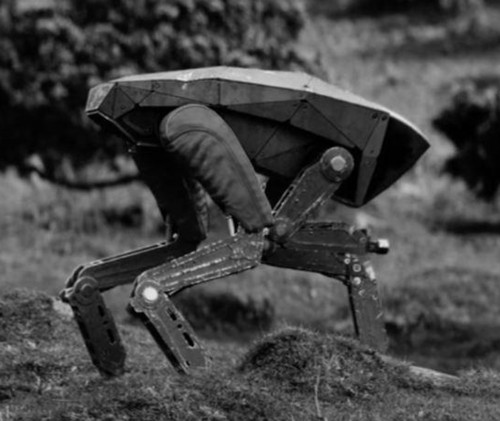 But then Rob talked about how AI was achieving huge increases in agricultural productivity and miracles of environmental protection, by doing such things as providing water automatically for migrating birds, and also for crops. Like I said, he was optimistic.