A reason I like to put my photos on a blog, rather than just shove them out to the world on Flickr or Instagram or some such thing, is that I often like to say complicated things about them. I like to say why I like about them, basically. For the photos I show here, this blog is about what's in the photos, as well as just photoing itself.
I also like explaining the photos. Often it isn't obvious what they are off, or where the thing they are of is.
Distressing though it is to contemplate, not everybody in the world is able to live in London, the way I do. Some of these unfortunates read this blog and view my photos. Not knowing London, such persons require explanations.
Take this photo, for instance: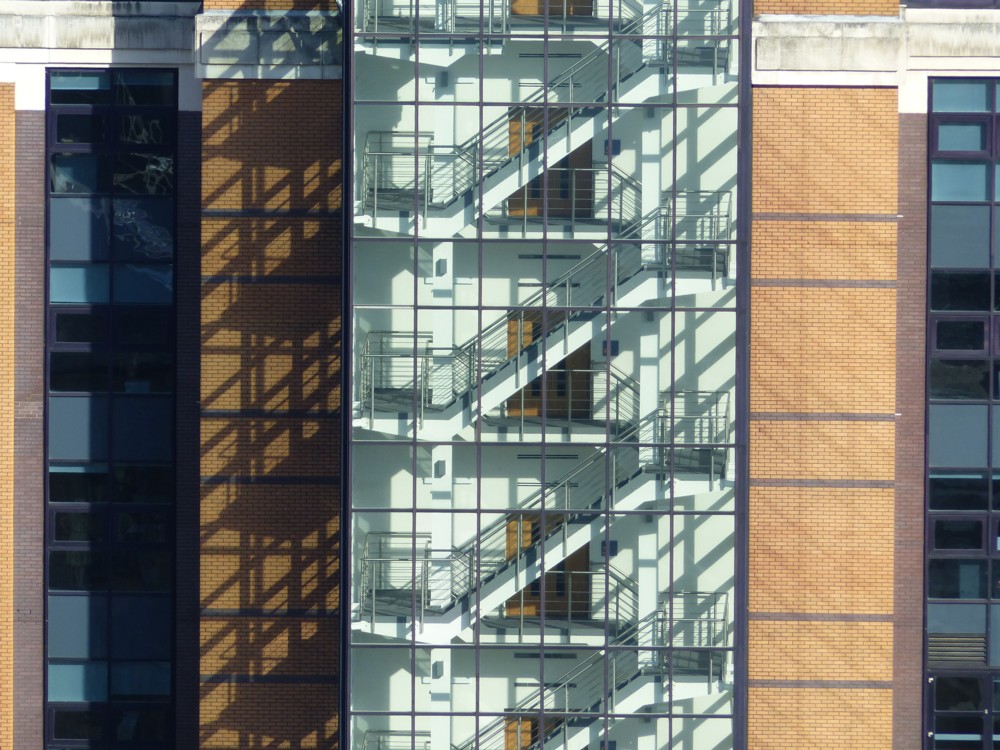 Very pretty, I hope you agree. But where on earth is it, and where was it taken from? It was taken from the top of the Tate Modern extension, which is the brick building in the middle of this photo: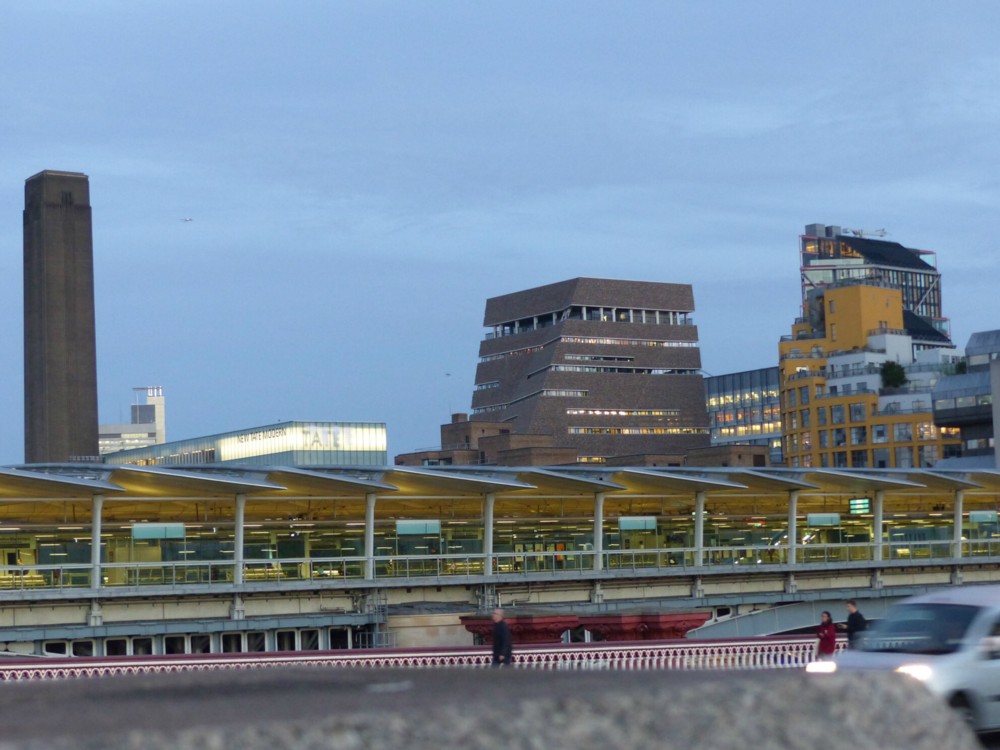 What we also see in that photo is the big old tower of Tate Modern, and in the foreground, one of London's more interesting railway stations, interesting because it is on a bridge. I love that about it. Especially if it encourages other bridges to be building, say out east, which also have buildings on them, like old London Bridge once did.
But I digress. Which is another reason for sticking photos on a blog. On a blog you can digress all you want.
So anyway, back to that photo at the top, of the staircase with all its shadows. Where would that be?
Well, here's another photo taken from the exact same spot, at the top of the Tate Modern extension, which puts the staircase in context and shows where it is. It is right in the middle of this view: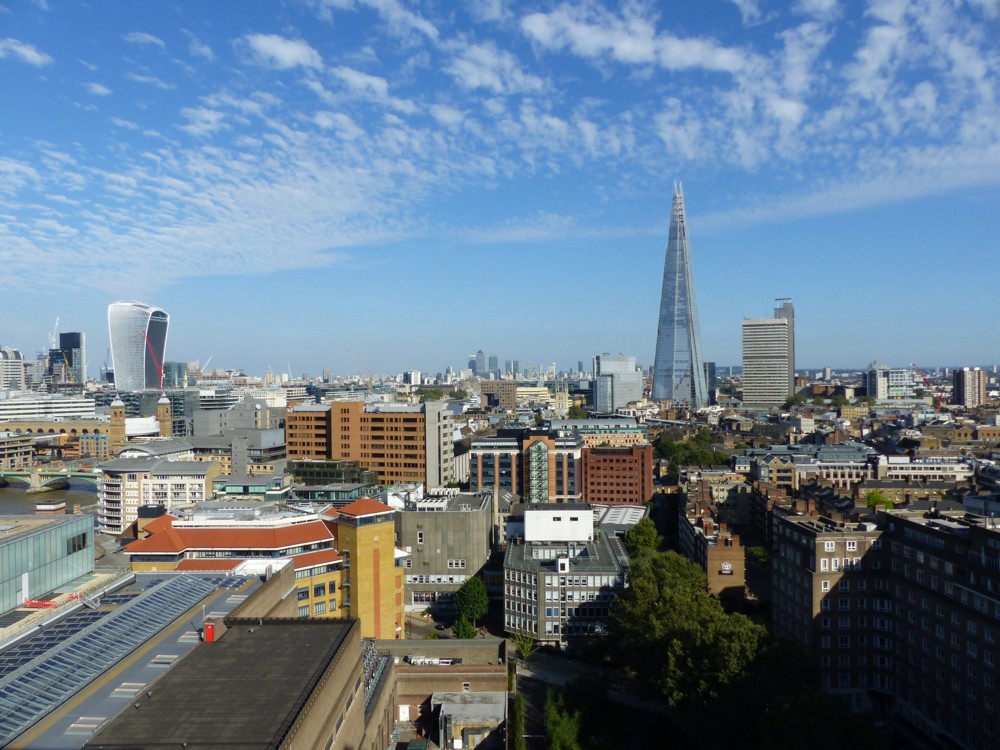 Or consider this rather banal view, also to be seen from the top of the TME, this time looking south: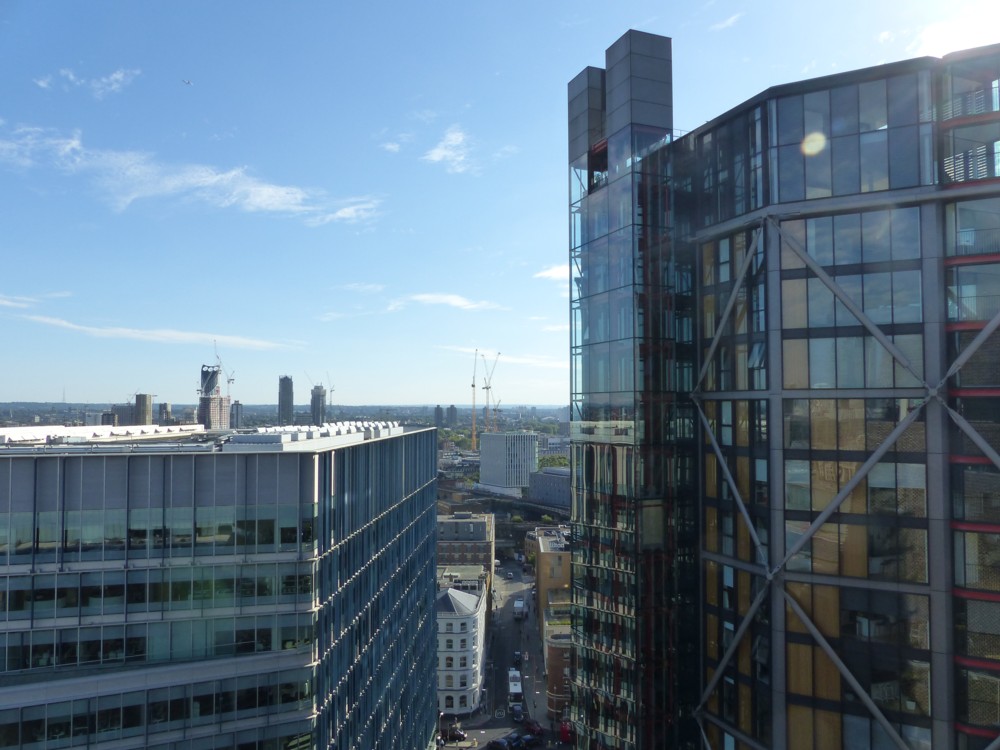 On the right are those flats, whose inhabitants have been complaining about being looked at through their big windows, with its big lift shaft on its left. And further over to the left, further away, we see the three-eyed tower that is Strata, or the Razor as some call it. Why do I show you that? Because this …:
… which is what I saw by moving along a bit to the right, and looking at Strata through the lift shaft.
How would you know what that was, if I didn't explain it?
And there's more explaining to be done. What is that odd brick pattern, reflected in the glass of the lift shaft, through which Strata is to be seen?
Well, here is a closer-up photo of the TME, taken around the same time, but when the sky was white rather than blue: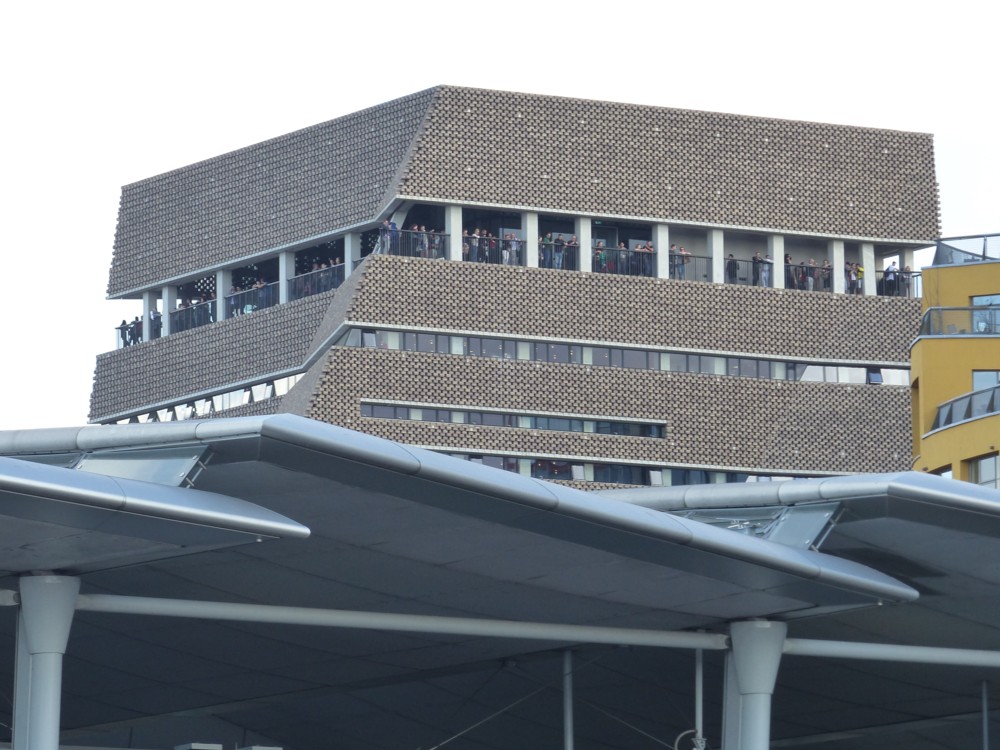 Click on that and you get a closer look at that brickwork. Or better yet, just look at this even-closer-up photo of it, that I took, also on the white sky day: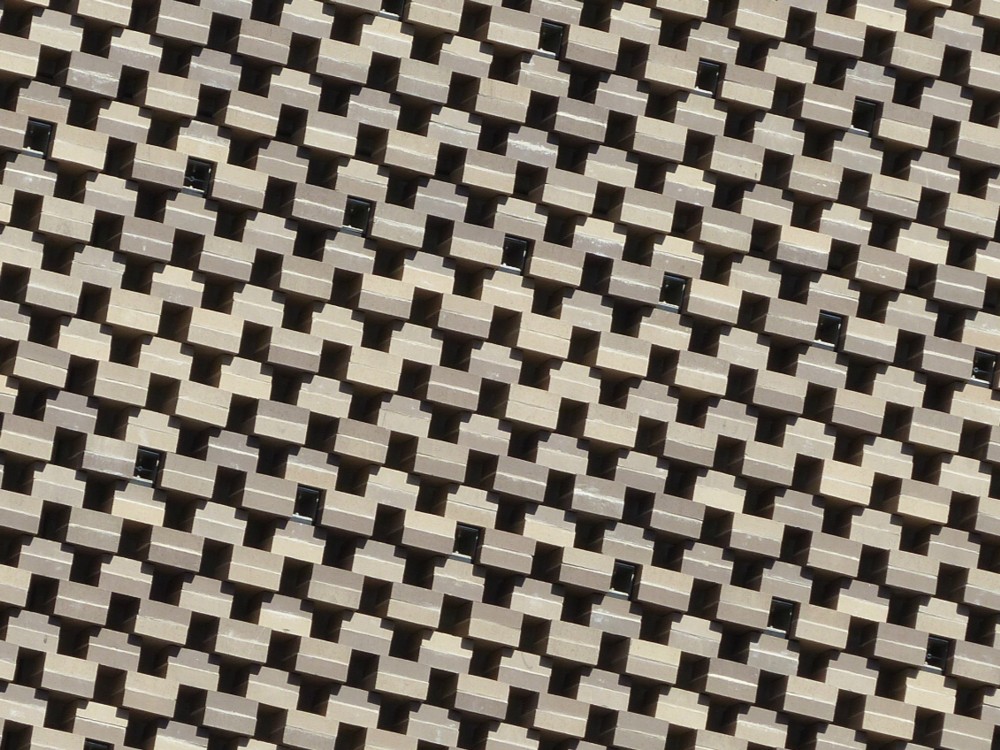 I actually like this brickwork a lot. It makes this extension both blend in with the old power station that Tate Modern used to be, and yet makes the new building distinctive. In general, this extension has a highly individual look about it. As I think I've said here before, Art I can take or leave, but I do like the new buildings they build for it. Yes, see also here.