No, I've not bought yet another camera. I refer to the new Panasonic Lumix FZ150 that I bought myself, as a late Christmas present, in January 2012. When I look back through my photo-archives it becomes clearer and clearer that this was the moment when my photos really started looking pretty.
On February 1st 2012, I posted nine of the photos I had taken on January 30th, of my fellow digital photographers. Here are nine more photos of photoers, that I took on that same expedition:
In these photos, we observe some dedicated photographers, with their SLRs, some hobbyists with what are still only cheap cameras, and, inexorably on the rise, smartphones.
One more for luck, an example of a genre I grow ever more fond of, the perhaps rather (in this case very) blurry bird, in flight: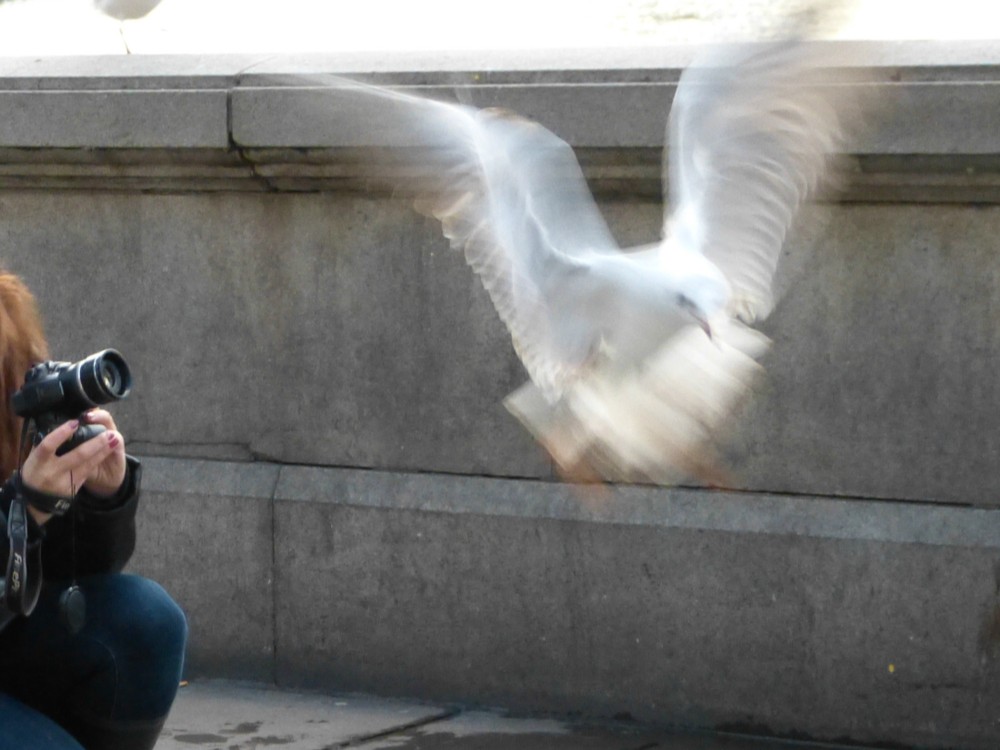 I cropped the original, to hide the photoer's face.
Yes, I picked nine good ones to show you, back in February 2012. Now I can easily show nine more just as good, and then another that I only now noticed.
That was the change that new camera brought with it. Before it, I took the occasional good photo, and many bad ones. When the FZ150 arrived, I took quite a lot of good photos, and as many bad ones as ever.