So there I was, wondering around the other side of the City of London from where I live, as I like to do, and I saw this taxi with a tree behind it. But the weird thing was, no matter which direction I photoed the taxi and the tree from, the tree was always directly behind the taxi:
What gave? Answer: the tree wasn't and isn't behind the taxi. It was and is right on top of the taxi, made to look as if it is growing right up through it. This taxi with tree was and is: Art.
Yes, this is one of those many places where hurt-your-foot-if-you-drop-it work has recently been replaced by "creative" work. (The sneer quotes are not because creative work isn't, but because other work so often is also.)
Here is a map of this place, together with a description of what has been happening there recently: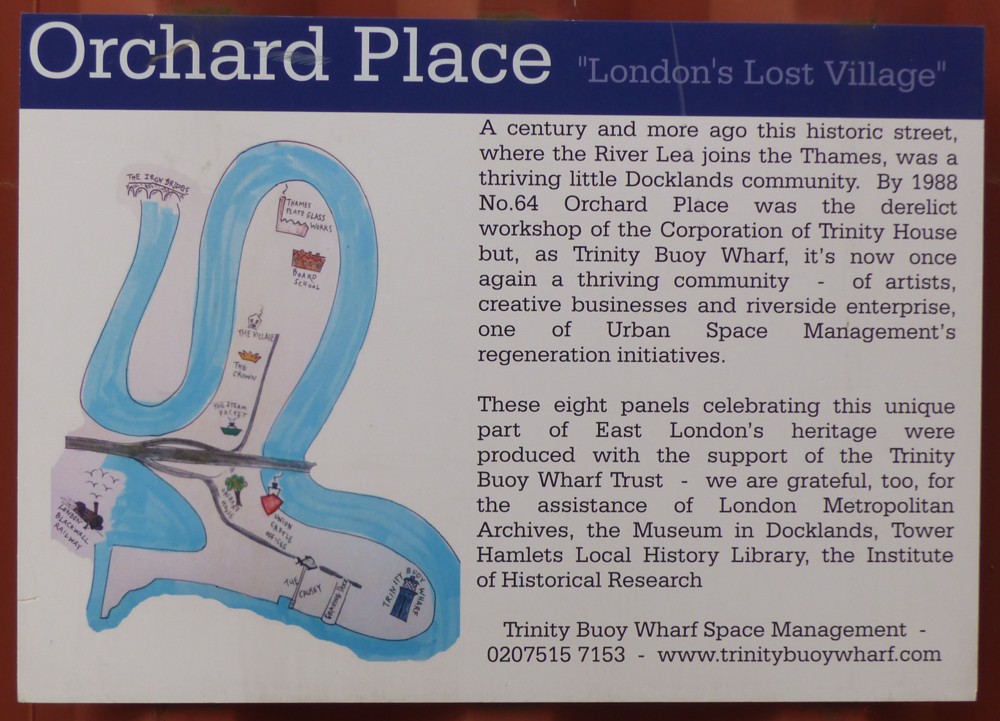 When exploring a new place, I always photo maps and signs which explain everything.
This map looks, I think, rather like one of those illustrations in a birds-and-bees instruction manual for adolescents.
More about Orchard Place here.