Today being the BMdotcom day for cats, and now also for other creatures, here is another creature, in this case a chicken, in an advert: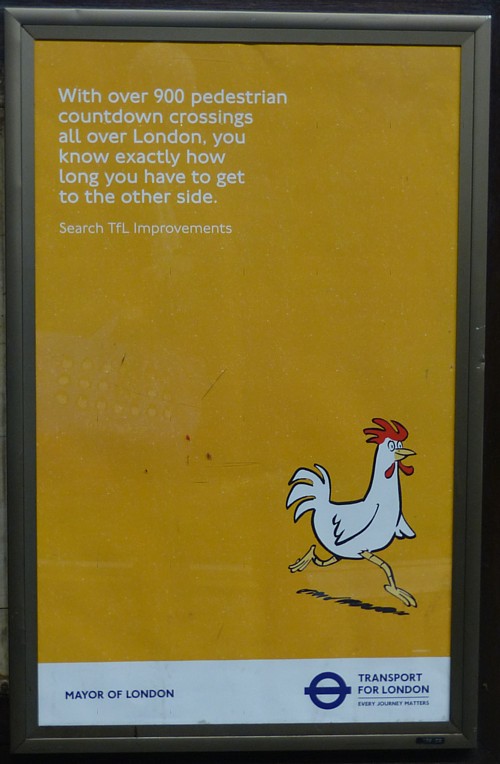 And here, photoed by me recently, outside the Old Vic theatre, is one of these excellent machines referred to in the advert, in action: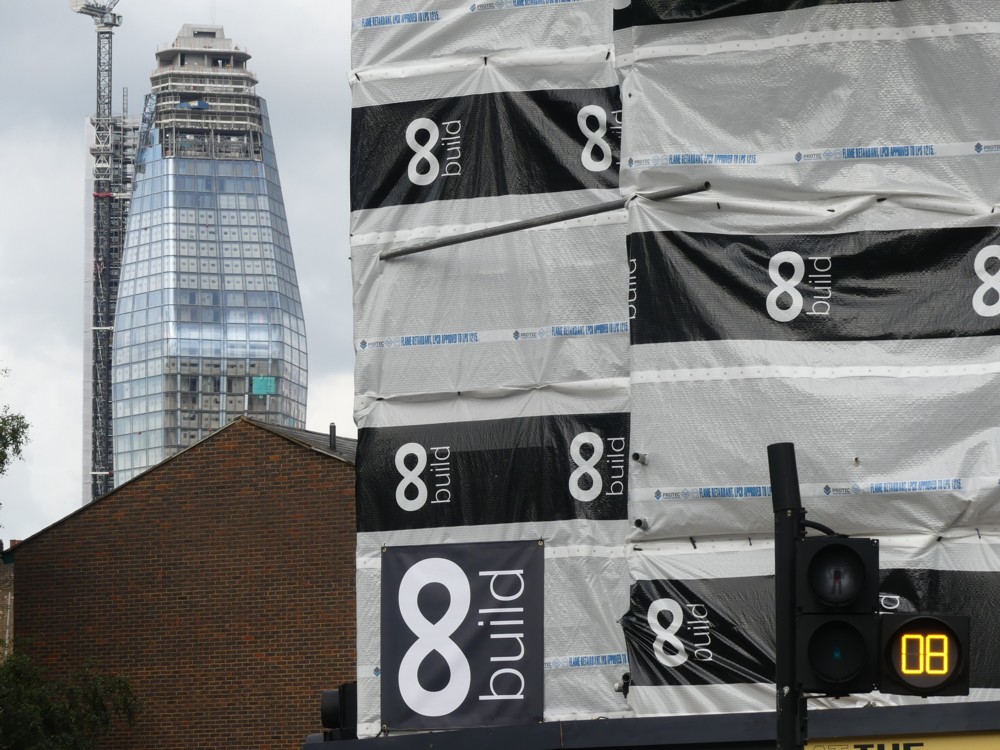 You can surely see what I did there, and I assure you that it was no fluke. I waited for it to say 8. I also have 9 and 7, because I wanted to make quite sure. I have been photoing these excellent machines for quite a while now.
The 8build website. They're doing some work on the Old Vic.
On the left in the distance, nearing completion, One Blackfriars. I find liking this Thing a bit of an effort, but I'll get there. I always do with such Things. According to that (Wikipedia), One Blackfriars is nicknamed "The Vase". I smell, although I have no evidence for this, an attempt at preemptive nicknaming, by the people who built this Thing. "We'll call it The Vase, to stop London calling it something worse." That's what happened with The Shard, after all. And that name stuck.
I tried to make the title of this "8", but apparently a number with no letters is not allowed.