This afternoon I went walkabout, with quite another object in mind than the Shard. But, the Shard was looking peculiarly beautiful this evening, at any rate from where I was standing, on the Millennium Bridge.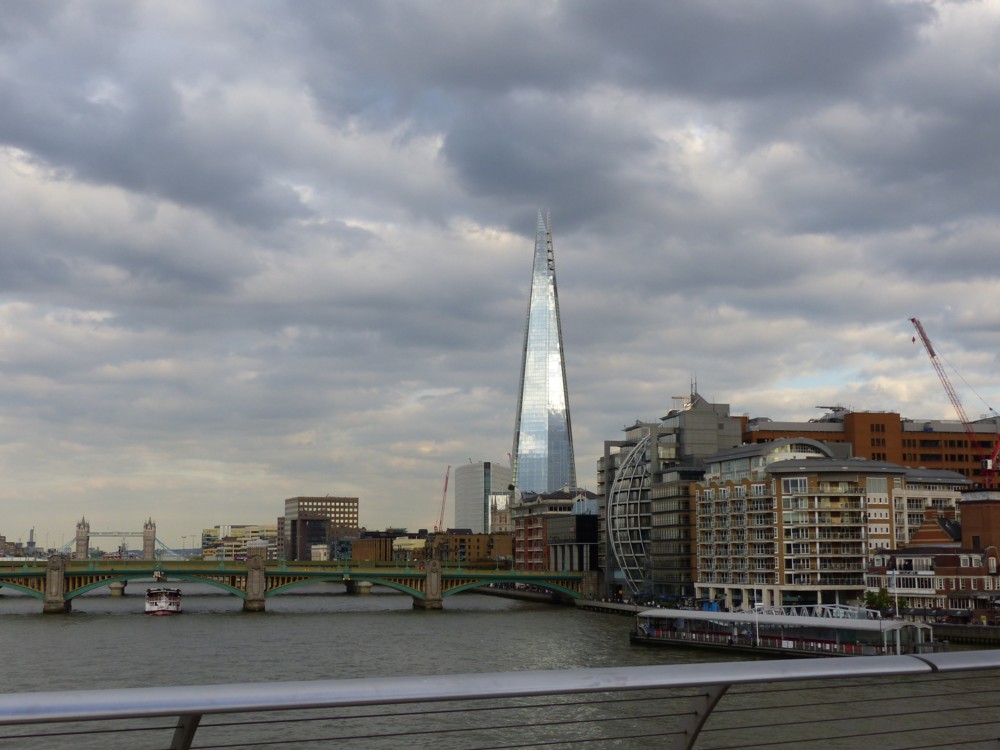 At present I am not seeing this picture nearly as clearly as you probably are, because my proper computer (Godot) is ill and my laptop (Dawkins Judas) only has a very small and inadequate screen.
What I hope you are seeing is the sky looking very earthly, but the Shard looking almost heavenly. The sky looks rough and the Shard looks smooth. The sky looks matt and the Shard looks gloss. Sky behind the Shard is dark, the Sky reflected off the Shard is light. London is dim, but the Shard is bright.
Renzo Piano, who designed this wondrous Thing, saw all this coming. He knew that the Shard would reflect in a quite different way to a merely vertical Thing, and today this effect was to be seen at its very best. I can only hope that my photo gives at least a clue of what was going on.