It's looks like this week is going to be quota photos all the way, while I try to recover from my lurgy.
Here's the latest, another in my series of Great Photos Taken Adequately. If you are a Real Photographer who wants to go and take this shot properly, I'm pretty sure that the place to go is Low Hall Sports Ground, which I got to from Blackhorse Road railway station: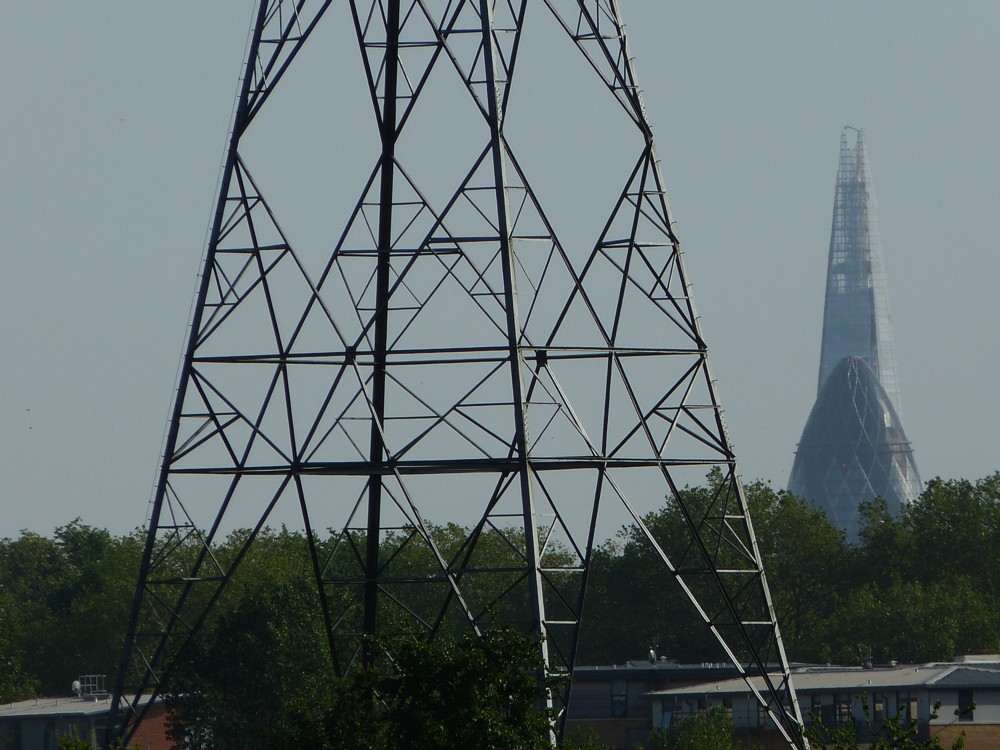 This was deliberate. I didn't just happen upon this shot. I drew a line from the Shard to the Gherkin and onwards, until I came to some wide open space where it might be possible to see what I actually did see.
Date: July 28th 2012.